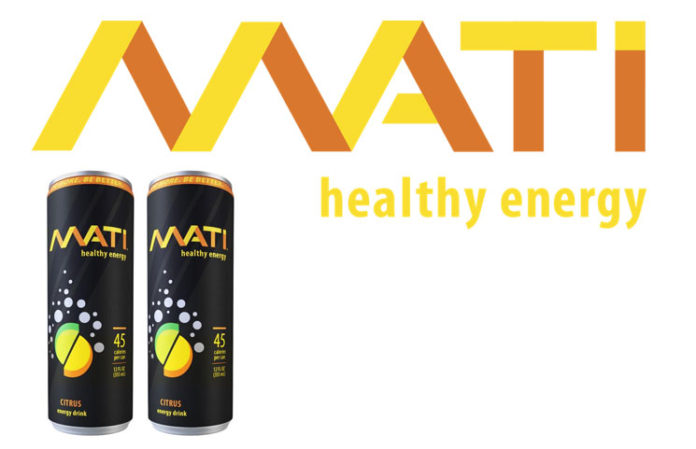 The difficulties of the day can certainly take a toll upon your energy and stress levels. In an effort to improve your energy levels, you may guzzle mainstream energy drinks that are laden with sugar. Traditional energy drinks leads to weight gain, jitters, poor health, and a range of other adverse side effects. Rather than continue succumbing to this terrible lifestyle, you may want to incorporate a new energy drink to your daily routine that offers you reprieve from the traditional product.
Called Mati Healthy Energy Drinks, this formula offers you the energy support that you need in a safe and potent manner. The brand offers you the opportunity to choose from 6 delicious and vibrant flavors.
What is Mati Healthy Energy Drinks?
Mati Healthy Energy Drinks is not your traditional energy drink brand. The products were developed out of a dorm room at Duke University by the brand's CEO Tatiana Birgisson. In suffering from bouts of depression, she decided to develop her own pick-me-up formula that now helps alleviate not only depression, but low energy levels and another of other issues that many students and hard workers suffer from.
Currently, Mati Energy Drinks are best sellers in the South Eastern United States. Now, through the brand's online portal, you too can purchase your own set of Mati Energy Drinks so that you can get the boost that you need for optimal performance.
Ideal for Anyone
Mati Healthy Energy Drinks can be used by anyone who is looking for an adrenaline-rush inducing formula. The products are safe, effective, powerful, and they can be used before any activity. Today, most people use Mati Healthy Energy Drinks to get through an intense study session, a business conference, or even fun activities like skiing, biking, motocross, snowmobiling, hiking, and so much more.
By adding these delicious and forceful energy drinks into your daily routine, you'll be able to make progress, no matter what activity you are undertaking.
The Nutritional Equivalents
As you browse the market for potential energy drinks for your needs, you may be wondering about the nutritional equivalents of the energy drinks. While this review certainly cannot explain the specs of other drinks on the market, it can certainly mention Mati Healthy Energy Drinks' specs. Here are the nutritional equivalents to one can of Mati:
Caffeine: 1.5 cups of coffee
Antioxidants: 3 cups of green tea
Vitamin C: 0.25 orange
Potassium: 0.5 banana
As you can tell, Mati Energy Drinks are rich in nutrients that lead to optimal health. Therefore, not only does the product enhance your energy levels, but it also gives your body the support that it needs to function well on a regular basis.
The Ingredients
Even more surprisingly is that each can is rich in fruits and natural sugars, which means that you do not need to worry about high sugar levels and harmful substances. There are no additives, fillers, chemicals, synthetic ingredients, or other harmful substances. Here are the main ingredients in the product:
Carbonated Water
The carbonated water gives you a fun and enjoyable drinking experience. The bubbly beverage is delicious, refreshing, and it gives you the energy support that you need.
Brewed Guayusa Leaves
Some of the healthier energy drinks on the market features Guayusa Leaves, with originate in South America. The leaves have been used by the native populations for years. Only recently have researchers discovered the energy boosting properties of the leaves, when brewed correctly and wholesomely. Unlike traditional caffeine, the leaves do not cause any harmful side effects or a terrible crash. The leaves are completely natural and therapeutic.
Apples
Each can contains half of an apple in concentrate form. With this form of nutrients and minerals, you can keep your body performing at the best level.
Oranges
The beverage also contains about 0.25 orange. The orange is refreshing and it is packed with healthy vitamin C for amazing results.
Line
Finally, the lime in the product gives you a bit of a refreshing flavor.
Each of these ingredients is safe to add to your routine. Further, the ingredients lead to delicious flavors that enhance your experience with the Mati Energy Products.
The Products
Before choosing any product, it is important to consider the types of options that are available. Fortunately, there are three delicious flavors that the product's fans love to choose form. Here are the main products that are available:
Mati Healthy Energy Citrus
Mati Energy Citrus is 45 calories, as are the other products. It has a refreshing and delicious citrusy flavor.
Mati Healthy E4nergy Cherry
Mati Energy Cherry is also 45 calories. Unlike the citrus flavor, this one is also infused with cherries to give it a cherry boost. It is also rich in antioxidants, potassium, and other powerful substances that can improve your health.
Mati Healthy Energy Tropical
Mati Energy Tropical is the final option in the line. This product also includes refreshing pineapple flavor.
With these product options, you can certainly find one that suits your taste buds and your expectations. Most of the users enjoy each product.
Where to Buy
If you are interested in purchasing Mati Healthy Energy Drinks, then you can do so in a location near you, so long is there one in the area. You can use the website's search tool. If you do not find a store in your area that carries these beverages, then you can certainly order through the brand's website.
Once you order, the product will be shipped to you and it should be received within a matter of days or weeks. The shipment tracker tool should help provide you with insight as to where your shipment is.
Mati Energy Drinks Summary
Overall, if you are looking for a healthy, delicious, and vibrant array of energy drinks, then Mati Energy Drinks are a prime option. The beverages do not lead to a terrible crash and they give you the energy boost that you need for optimal results. To order, visit the brand's website today and go through the secure system.