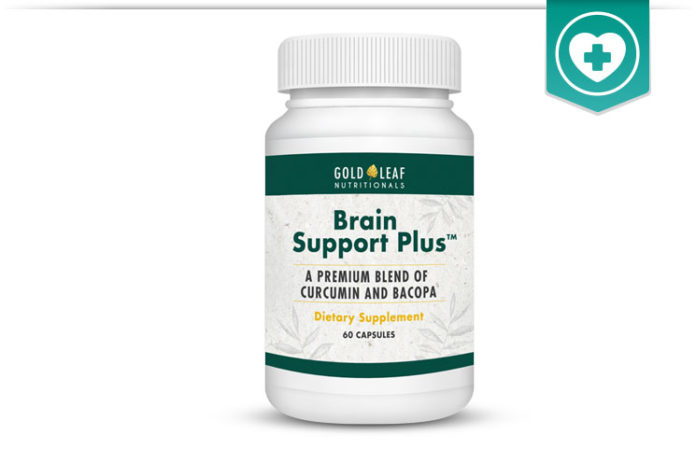 In the world of brain boosting supplements, it's hard to know what is going to work and what isn't. Everyone claims to have the "best" product, but few deliver.
That's why choosing a supplement that only carries ingredients that have been used for their brain boosting abilities for centuries, seems like the logical first step in making this important choice.
As we age and responsibilities pile up, it's normal for us to lose some of our memory power and concentration. Most of us will try and fill this need with unhealthy choices like relying on coffee or energy drinks.
These may help a little in the moment, but the long-term effects can be detrimental to your health. With all the other potentially harmful habits and ways of trying to keep up with life, there is no need to be causing damage to our bodies.
What Is Brain Support Plus?
Brain Support Plus will help you in this decision by offering you an all-natural, and more effective way to improve your mood, sleep better, increase your concentration, and improve your memory.
This all natural blend includes the use of ingredients that have been used to help in these areas, along with all the numerous other health benefits, for thousands of years.
Brain Support Plus Ingredients
Brain Support Plus offers a powerful combination of curcumin and bacopa. These two ingredients have been used for centuries to improve brain functioning, support a positive mood, and increase memory function.
Curcumin
Curcumin is the main bioactive compound in the Indian spice Turmeric. It's responsible for Turmeric's brilliant gold color, and most of its health benefits. Along with several other impressive health benefits, curcumin is very well known as a brain health enhancer.
The problem with many curcumin supplements, is that they aren't easily absorbed and digested. Making it useless essentially, until now. Brain Support Plus has offered the most easily absorbed version of curcumin, ensuring you are exposed to the many health benefits of this impressive ingredient.
The optimized curcumin in Brain Support Plus has been proven in a human study to be significantly more bioavailable than regular curcumin. This means it will actually get to your brain, and be available to work it's magic.
Curcumin can improve your mood, tame stress and anxiety, and improve your memory.
Bacopa
Bacopa is an herbal remedy used for centuries in ancient healing traditions of both India and China.
Highly recommended because as a brain tonic for reducing stress and anxiety, protecting the brain from aging, and promoting mental clarity and energy; bacopa is neither stimulating or sedating, but is used to bring balance.
Bacopa is highly important in India's traditional Ayurveda system of healing, primarily as a brain and nerve tonic, improving learning, and concentration.
Together, this powerful combination will help you to improve your concentration and memory, support a positive mood, get rid of brain fog, and boost your overall brain function.
Directions For Use
As a dietary supplement, it is suggested adults take 2 capsules once a day in between meals. Unless otherwise advised by a healthcare professional.
If you are pregnant or nursing, it is suggested you consult with your health care professional for direction.
Brain Support Plus is gluten free, and free of GMO's. This product does contain soy.
If you have been suffering from brain fog, poor concentration, mood fluctuations, and memory problems, then this all natural brain enhancement supplement is for you. With only natural ingredients, Brain Support Plus is proven to give you the results you want and need, without risking your health or your bank account.
Brain Support Plus will cost you less than a bottle of water a day. This special blend of ancient healing ingredients will give you back that sharp, easy to concentrate with state of being. This healthy, unique blend of natural ingredients will have you feeling like yourself in no time at all.
Brain Support Plus is available to give your brain the support it needs, and if you aren't satisfied, Brain Support Plus will offer you a full refund. This is how confident they are about the effectiveness of Brain Support Plus.
Purchasing Brain Support Plus
You can purchase your 30-day supply of Brain Support Plus online for $49.99. Additionally, you can order a 3 supply for $129.00 or a 6-month supply for $199.00.