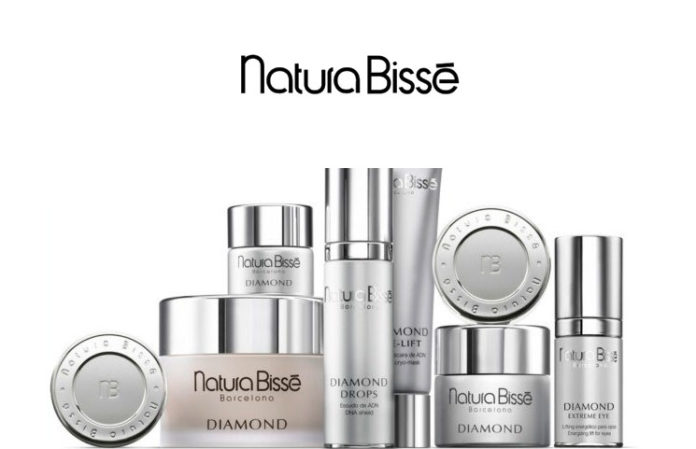 What is Natura Bisse?
Natura Bisse is an international cosmetics company that is in multiple countries. It was founded in 1979 with the intention of helping women improve their skin.  In 1990, Natura Bisse expanded to the United States, and has been growing ever since.
Natura Bisse now has many different skin care lines and products to choose from for different skin care needs. They have boutiques in many countries, and you can also order their products online at their online boutique now.
They have many different products and skin care product lines to choose from, and have won multiple awards for their products.  They have boutiques in New York, Washington DC, and California in the US, and Dubai and Spain.
What products does Natrua Bisse provide?
Natura Bisse has many different product lines, and everybody is sure to find something that is great for them in one of the lines. Each collection is specialized to a certain skin type and need.  You can search by collection, desired outcome, concern with your skin, texture of the product, and category of product if you so choose.
The Diamond Collection
The diamond collection is designed to trigger your own skin's defenses to heal and repair your skin. It also helps protect your skin from future damages, and is designed to reduce fine lines, wrinkles, and dryness. The Diamond Collection is the perfect anti-aging, overall health collection for anyone who has skin concerns and needs healing. The Diamond Collection has won several beauty awards, including the Elle Beauty Award, the Viva Beauty Award, and Elite SkinCare Beauty Award.
The Inhibit Collection
The Inhibit collection is designed to firm skin and even the texture of the skin. This collection is a great alternative to surgical methods, and is designed to give you a smoother, firmer look.  This collection has won several awards, including the Art Bodega Beauty Award for their Inhibit Tensolift product.
The Cure Collection
The Cure Collection is a collection of skin care that includes and focuses on an ingredient called Sirtuin. This is an enzyme that is shown to help extend the life of cells and helps cells resist aging. The Cure Collection has products that will help repair damage to your skin and slow the aging process.
NB Ceutical Collection
The NB Ceutical Collection is formulated for sensitive, irritable skin. It is gentle and is made to strengthen and heal skin that is irritable and sensitive.  This line is hypoallergenic and is perfect for anyone who has tightness, redness, flaking, irritation, and other symptoms.  These products are alcohol free and are a special gentle formula.
Glycoline
The Glycoline Line of products is formulated to keep your skin tight and free of dead skin cells and other impurities.  This line reduces irritation caused by toxins, and helps you exfoliate to reveal the youth underneath.  Exfoliating helps you keep your skin soft and healthy.
Essential Shock Intense Line
The Essential Shock Intense Line is a line that shocks your skin to beautiful restoration.  It helps restore hydration, firmness, and even tone to your skin by restoring essential nutrients in your skin. Elasticity is essential to healthy skin, and the Essential Shock Intense Line will help you restore your skin to firm, even beauty.
Oxygen Line
The Oxygen Line was designed to restore oxygen to your skin and bring out its natural beauty. It is purifying and cleansing. This collection is a perfect way to revitalize and restore your skin using the healing powers of oxygen.
C+C Vitamin Line
The C + C Vitamin line combines Vitamin C and other antioxidants to protect your skin from free radicals. This will help firm and tone your skin naturally, and protect it against external factors.
Hydro-Protective
The Hydro Protective line has collagen and elastin that encases your skin in glorious moisture. This line is perfect for stronger skin that is soft and supple.  Moist skin is healthy skin.
Stabilizing Line
The Stabilizing line is designed to stabilize skin that has problems with excess oil or dirt. It pulls out toxins and helps bring skin to a beautiful, matte finish. This line is perfect for anyone who has combination or oily skin, and can reduce the look of pores and stop bacteria from creating blemishes.
Eye Contour Line
The Eye Contour Line is Natura Bisse's solution to fine lines and wrinkles around the eye and lip areas.  These are some of the most delicate and sensitive areas of the face, but also are the most prone to wrinkles, fine lines, and other problems as we age. Natura Bisse's Eye Contour Line will help smooth these areas and reduce the look of aging.
Spa Line
The Spa Line is a great skin care line that takes care of problems that are not on the face. This line includes products to smooth cellulite, reduce stretch marks and other scars, and overall slim and tone your skin.  All of your skin needs taken care of, not just the skin on your face, and Natura Bisse will help you take care of all of your skin
Each of these lines have different functions and specialty products. To find out more about each individual line and to pick the line that is right for you, you can visit their website. There you will be able to search products by function, skin concern, product, and category.
Natura Bisse also has experiences available on the site as well. These include spa treatments at their boutiques for the face and for the body. These are subject to location. To see if there is a location near you, you can visit the website.
Where can I learn more about Natura Bisse and place an order?
You can learn more about Natura Bisse, their products, the differences between there are multiple lines, search for a boutique near you, and read about their awards at their website at www.naturabisse.com. You can also find the products that are right for you by reading in-depth descriptions about Natura Bisse product lines, and you can join their mailing list for updates and news.