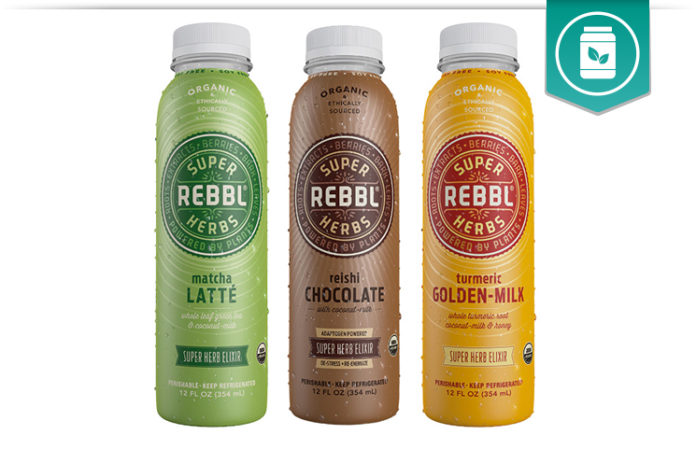 Many companies these days are not concerned with the impact their factories making their products has on the environment.
What is even worse, is that some companies do not care about the impact that their products have on anyone's health, as long as the products are being purchased.
The problem with mass produced products is that they have many ingredients that can be harmful instead of beneficial to health.
Some ingredients that are added to flavor these products aren't even real ingredients; they are chemical mixes that mimic a natural taste.
As consumers, we should be very concerned with what a company is putting in the product and how it is being produced. Some of your favorite companies do not have clean hands when it comes to production.
That is why we need to find a company that cares how their product impacts the environment and sources their ingredients from where they are native to.
We need to find a company that cares about what they are putting in their products, and are using naturally sourced, organic ingredients.
Today we will be reviewing one such company called Rebbl. We will be discussing with you how the Rebbl Tonics and Elixers can benefit your life, and how they are making a difference in the world today.
We will be helping you determine if this company can be a good one for you to support and purchase from.
What Are Rebbl Tonics And Elixers?
The Rebbl Tonics and Elixers are natural drinks that have all organic, free trade certified ingredients. They are changing the way that the world sees drinks, by adding natural ingredients at their maximum efficacy levels.
If a superfood has a benefit, the the Rebbl Tonics and Elixers are likely to include that ingredient in their tonics.
If they come across an ingredient that cannot perform at top efficacy, they would rather leave the ingredient out of the recipe than compromise their values.
All of their ingredients are fair trade sourced, which means that they are paying the local people of the areas where they get their ingredients fairly for their products.
This boosts the economy in many of these small farm towns, and can help small time farmers keep their farms and trade going.
How Do Rebbl Tonics And Elixers Work?
The Rebbl Tonics and Elixers come in many flavors to choose from, all with their individual health benefits.
They use natural, organic ingredients such as ginseng, sencha, reishi, and coconut in their products, and have no artificial fillers or chemicals.
They are a great drink product for anyone who is concerned about the environment and anyone who wants a natural drink for optimal health.
Rebbl Tonics And Elixers Benefits
Other benefits of the Rebbl Tonics and Elixers include:
Ingredients that are known for antiaging and healing properties*
All organic ingredients that are fair trade certified
Locally sourced ingredients that are all grown in the areas of the world they are indigenous to
Natural ingredients for natural flavors. No artificial flavors or chemical flavor add ins
*These statements have not been evaluated by the FDA. This product is not intended to prevent, diagnose, treat, or cure any disease. Please see your doctor with any questions about how this product can affect you. The information contained on the site about this product is for informational purposes only.
How Will Rebbl Tonics And Elixers Benefit Me?
The Rebbl Tonics and Elixers can benefit your body with their natural ingredients and lack of artificial flavorings or sweeteners.
This can help your body reap the benefits of these superfoods, while supporting a company that is fair trade certified, and who is working on producing products with sustainable resources.
If you purchase from a company like this, it can help other companies follow suit and can help us all care about the environment a little more.
Who Makes Rebbl Tonics And Elixers?
The Rebbl Tonics and Elixers are made by a company called Rebbl. Rebbl is a company that makes ethically sourced, organic, super food drinks while leaving the smallest carbon footprint possible.
They believe that we are the future of the earth, so we need to take care of it the best we can for future generations. They are very eco friendly and conscious of the impact they make on the environment with their product.
Purchasing Rebbl Tonics And Elixers
You can learn more about the Rebbl Tonics and Elixers, read about how this product can benefit you, and see where you can place your order for this product at their website at rebbl.co.
You can also read about the ingredients, look up where they are sourced from, and view their product line up as well. There is a section for frequently asked questions for more information as well.
The Rebbl Tonics and Elixers are not available for purchase online through their website unfortunately. Because their ingredients are fresh and organic, they are available for purchase at many health food retailers nationwide.
To see where you can purchase the Rebbl Tonics and Elixers near you, visit their website.
Rebbl Tonics And Elixers Summary
If you are looking for an ethically sourced, organic, super food packed drink option, this product may be the right one for you.
Rebbl takes care to make sure fair trade standards are met for their ingredient sourcing, ensures that their research on their super ingredients is complete, and ensures that everything that goes into their product is organic and ethically sourced.
They also take care to make sure that everything they purchase is fair trade certified and comes from sustainable source (where available).
They are a company that is compassionate about the mark they leave on the environment, and are doing their best to make sure it is a good one.
For more information on their products, to look up where they source their products from, and to view more information about the nutrition in their drinks ,visit their website.