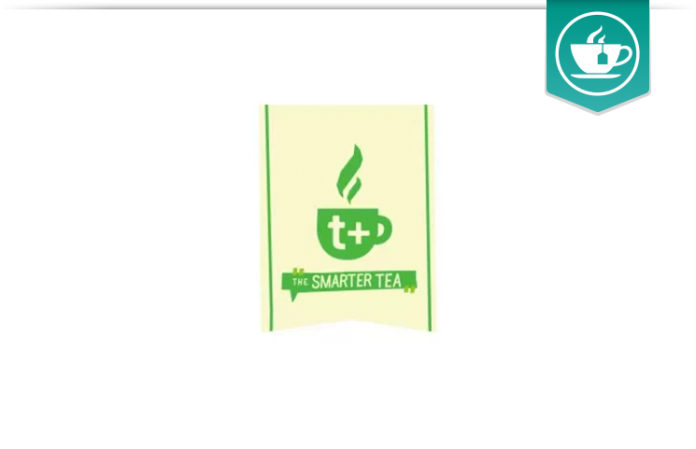 Micronutrient intake is extremely important to the health of the human body. There are 29 separate micronutrients that cannot be synthesized inside the body and must be gained from dietary intake.
These micronutrients, which can be broken down into 13 vitamins and 16 essential minerals, are used by the body for a wide range of critical applications and, if not provided in sufficient amounts, can cause serious health problems.
Micronutrient deficiency is one of the most common health disorders in the United States, and is the cause of many systemic health issues.
The CDC has recently released statistics that demonstrated more than 95% of the total US population are deficient in two or more vitamins, with vitamin D,  and B vitamins at the top of the list.
A deficiency in either vitamin D or B vitamins can cause a wide range of health problems, such as low energy, chronic fatigue, weight gain, and limit the effectiveness of the immune system, causing more frequent sickness.
Low vitamin D and B vitamin intake also increases the inflammatory response of the body, making arthritic and joint pain conditions worse.
Ensuring that you're getting all of the micronutrients you need from dietary intake can be extremely difficult, as including all of the essentials and vitamins required by the body in a wholesome, fresh food diet would require an inordinate amount of planning, preparation and a reliance on expensive fresh organic foods.
As a result, many health-conscious individuals turn to vitamin supplements, but these solutions are not always easily absorbed by the body, and requires a strict supplementation schedule.
A new healthy nutrient-infused tea from T+, a British health tea brand, however, is providing health-conscious consumers with the ability to boost their micronutrient intake with a selection of delicious organic teas that are fortified with a range of essential vitamins and antioxidants, significantly improving health and vitality.
In this article, we'll take a look at the T+ Super Tea range and find out what makes it different from other health teas to help you decide whether it's the right super tea solution for you.
What Is T+ Super Teas?
T+ is a small-batch artisan tea company based in the United Kingdom that offers a range of healthy organic tea products.
Founded by avid tea enthusiasts in one of the biggest tea-drinking countries in the world, the T+ team has a passion for tea that is reflected in the unique and high-quality composition of their product line.
T+ harnesses the natural restorative and antioxidant properties of traditional teas and herbal tea blends, but aims to make them more fun, interesting and tasty by balancing their astringent, bitter qualities with functional herbs, organic fruit pieces, and natural flavoring to create powerful health-boosting brews that taste delicious while delivering a wide range of bioactive compounds and potent phytonutrients.
The T+ Super Teas range has been picked up by news sources such as Yoga Magazine, the Daily Mail, Well To Do, and Women's Running, and is rapidly becoming one of the most popular healthy tea brands in the UK.
In order to create the Super Tea range, the founders of T+ tasted more than 1000 different tea blends and consulted with a series of leading nutritionists, health experts, and tea aficionados to develop an extremely functional and delicious selection of tea blends with a series of targeted health benefits.
The T+ Super Teas Range
The T+ Super Tea range consists of four separate tea blends that are all intended to provide a different kind of health support.
All of the T+ blends are completely free from artificial additives or preservatives, and, in a socially conscious move, T+ donates a portion of every Super Tea blend sale to Vitamin Angels, a nonprofit that helps nutritionally-deficient children and mothers around the world.
T+ Boost
The first formula in the T+ range is T+ Boost, which is intended to deliver a natural energy kick in the form of an organic caffeine boost combined with yerba mate herbal extract and ginseng.
The T+ Boost formula also contains a dose of B vitamins that assist with the conversion of food to energy, significantly minimizing fatigue.
T+ Detox
The T+ Detox blend provides a massive antioxidant boost from a combination of green tea, dandelion root, and ginger root.
Providing a potent polyphenolic free-radical scavenging serve of natural antioxidants, the T+ Detox blend flushes toxins from the body and is infused with a B vitamin complex.
T+ Immunitea
The T+ range also includes an immunity boosting blend in the form of Immunitea, which leverages the immunomodulatory benefits of echinacea and vitamin C combined with vitamin B.
Able to help keep common illnesses and the flu away from the body, the Immunitea formula is a potent pick-me-up that keeps the body healthy and hale.
T+ Multea
The final blend in the T+ range, Multea, combines a massive list of herbs, essential vitamins, and green tea into a supertea solution that provides the body with nine of the key essential micronutrients it needs to thrive.
The T+ Super Teas Verdict
T+ offer one of the most unique tea blends available on the market, and with their focus on natural, chemical-free formulas, are an extremely healthy way to add bioavailable micronutrients to your daily intake.
If you're looking for an all natural, intelligently formulated super tea blend, The T+ Super tea range has you covered.