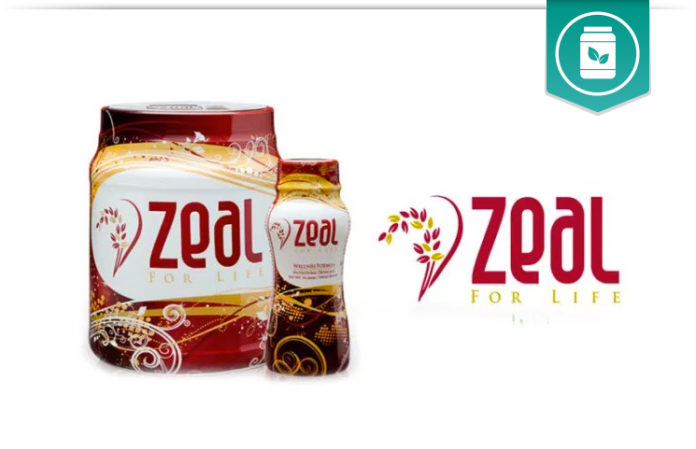 Zeal for Life is an all-in-one nutritional beverage that combines a synergistic blend of whole food concentrates. Through a powerful combination of four very specific nutritional categories, Zeal for Life embodies the power of nature.
Helping users feel their best, it is the most comprehensive, food-based nutritional product on the market. Clinically proven to optimize health, Zeal boosts energy, and restores internal functions, and protects the body from disease and illness.
What Is Zurvita Zeal For Life?
Zeal is a product that is created by the company Zurvita. Founded in 2008 by a husband and wife team, the company is built on the principles of honoring and glorifying God.
Guided by humble leadership, the philosophy of Zurvita is based on not judging people, but instead loving them right where they are.
Wanting to create an environment where everyone has the opportunity to succeed, Zurvita creates simple, effective nutritional products that provide energy and a renewed sense of purpose to users.
Although a relatively new company, the growth that it has experienced in the past five years is incredible. Just last year, Zurvita achieved a milestone by reaching $100 million in revenue.
With this explosive growth, the company is committed to helping its customers grow, learn, and live life to the fullest.
Zeal for Life combines some of the world's most powerful nutritional properties into one single food product. Defined as a "functional food", the product is more than just a basic supplement.
Free of artificial flavors, colors, and preservatives, Zeal for Life provides the body with pure nutritional components. Helping users feel more vibrant and energetic, Zeal for Life fuels life purpose and value.
Through the balance of proper energy levels needed for weight management, the all-in-one formula makes healthy living easier than ever. By combining core nutrients, all of the ingredients used in the Zeal for Life supplement are sourced from fruits and vegetables.
Combining antioxidants, minerals, vitamins, and phytonutrients, the formula also contains exotic botanical ingredients from around the world.
How Zurvita Zeal For Life Works
It is common knowledge that the body needs nourishment in order to thrive. However, what often prevents people from achieving their health and wellness goals is consistency. When it comes to nutrition, Zeal for Life is convenient, easy, and delicious.
The single-serving bottles make it effortless for individuals to grab their daily dose and start the day, supporting their lifestyle goals.
To use, simply open the top, add six ounces of cold water, and shake. The easiest way to consume nutrients, the healthy and delicious beverage is available in four different flavors.
To further suit individual lifestyle needs, there are two different formulas from Zeal: Classic Zeal and Vegan Zeal. Classic Zeal, the original formula launched in 2011, is not gluten-free, vegan, or kosher.
On the other hand, Vegan Zeal uses slightly different ingredients in order to meet the current certification standards for gluten-free, vegan, and kosher products.
Zurivta recently completed a clinical trial testing the benefits of Zeal for Life.
Conducted on healthy and active individuals who were not trying to improve or enhance their current state of wellness, the results showed consuming two Zeals a day made a significant difference.
After 28 days of drinking Zeal for Life twice a day, 85% of the participants reported an increase in mood, vigor, and vitality. Experiencing less anxiety, stress and fatigue, the participants also noticed a positive change in mental and emotional states.
Confirming the positive benefits of drinking Zeal for Life, the beverage has shown to rejuvenate and restore health.
Zurvita Zeal For Life Ingredients
Offering the world's most unique combination of health benefits, Zeal for Life is one of the only single-nutritional products on the market that features four different types of nutrients.
Providing users with essential nutrients, the four distinct categories are:
Antioxidants:
A substance that prevents oxidation and counteracts potentially damaging properties found in living organisms.
Vitamins:
A group of organic compounds that are needed for normal growth and nutrition. Not naturally produced in the body, they must be supplemented.
Minerals:
Solid, inorganic substances that naturally occurs.
Phytonutrients:
Chemicals that protect plants from germs and other threats. Found in plant-based foods, they help reduce the risk of certain illnesses such as cancer and cardiovascular conditions.
Keeping these four categories in mind, some key ingredients found in the Zeal for Life formulation, as well as their benefits, are listed below.
Aloe Vera:
Used for its health benefits for more than 6,000 years, this plant features a diverse range of phytochemicals that help maintain a healthy gastrointestinal system.
Maca:
Native to the high Andes of Peru and Bolivia, this ingredient is part of the same family that broccoli, cabbage, cauliflower, radish, and turnip come from.
Surviving harsh weather conditions, Maca has been harvested for thousands of years and has been used to improve stamina, endurance, energy, hormone balance, and mood.
Lychee:
Rich in properties derived from vitamins, minerals, and nutrients, this fruit tree grows in subtropical and tropical climates. A great source of dietary fiber and protein, it also contains compounds that are needed to maintain overall health.
Cranberry:
A low calorie fruit that contains vitamin C and fiber, cranberry only features 45 calories per cup. Containing essential antioxidants, it helps promote urinary tract health.
Milk Thistle Extract:
Native to the Mediterranean, this plant grows throughout Europe and contains powerful antioxidants to protect the body from free radical damage.
Green Tea Extract:
Used in Ancient Chinese Medicine since 2727 B.C., green tea contains the world's most powerful antioxidants.
Further explanation on these ingredients and their unique purposes can be found on the company website.
Purchasing Zurvita Zeal For Life
To purchase Zeal for Life, customers must enroll in the Zurvita program, available on the company website. The sign up process is clearly marked out on the website, allowing users to sign up as New Retailer Customers, New Preferred Customers, or New Consultants.