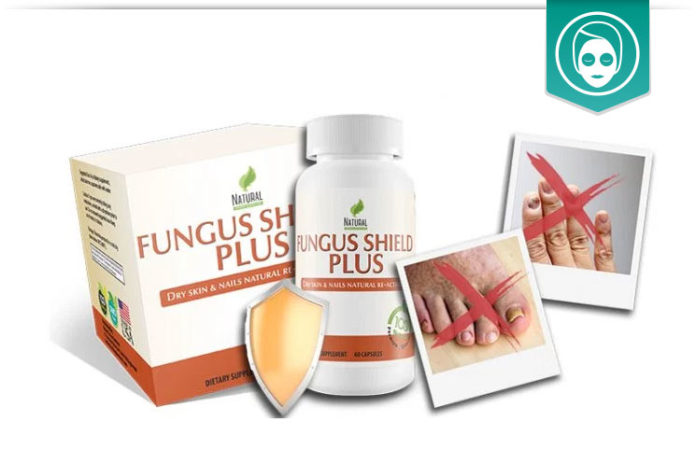 Fungus Shield Plus is a nutritional supplement that promises to permanently cure your toe fungus infection. Find out how Fungus Shield Plus works today in our review.
What Is Fungus Shield Plus?
Fungus Shield Plus is a nutritional supplement targeted towards people with toe fungus problems.
The supplement introduces itself through a lengthy online video, where you'll learn the story of someone who lost their leg due to a toenail fungus (there's even a picture of an amputated leg to prove it).
That "someone" turns out to be the father of the person who created Fungus Shield Plus.
In any case, Fungus Shield Plus promises to help you avoid problems like this by teaching you "how to cure it permanently in one week". That's right: Fungus Shield Plus promises to be a permanent cure for your toenail fungus.
Can you really cure toenail fungus by taking a pill a few times a day? Let's take a closer look at how Fungus Shield Plus claims to work.
How Does Fungus Shield Plus Work?
Fungus Shield Plus claims to be based on research from NASA. Why would NASA care about toenail fungus?
Well, apparently, Russian cosmonauts watched their "2.4 billion dollar space station overrun with fungus", and had to crash that station into the ocean after their astronauts "began to die in space".
NASA, wanting to avoid a similar situation, "spent tons of money developing an anti-fungal protocol".
The maker of Fungus Shield Plus, Richard Parker, worked with a guy named Dr. Anthony Gray to develop the protocol. Richard Parker claims to have worked as a medical research at a NASA-affiliated laboratory for 17 years.
After hearing about the Russian astronaut incident, he realized he could create a cure that could help other people from suffering a similar fate to his father's fate – (remember his father lost his foot due to fungus)
Unfortunately for Richard, all of the fungus cures on the market involved high-tech medical equipment and doctor's interventions. At the very least, people needed to undergo IV treatments to cure their fungus.
Richard, the genius product formulator that he is, eventually created a nutritional supplement that replicated the effectiveness of IV treatments and other medical interventions. That supplement works in six steps:
The Fast Penetration Stage
Massive Build Up Extermination
Blood Purification Stage
Dry Skin Reconstruction
Hand Feet and Nail Rejuvenation
Anti-Fungal Lung Disease
Double Up Anti-Fungal Defense
Ultimately, it's true that Russia's Mir space station did have fungus problems on board. That was one of several reasons why the Russians dropped Mir into the ocean. NASA did also invest in anti-fungus research.
However, it's an enormous stretch to link the fungus found on board Mir with the toenail fungus you find underneath your nails. That's like saying the mold in your home is connected to the mold growing beneath your toenail.
Essentially, it seems like an entertaining story designed to convince you that Fungus Shield Plus is based on some space-age technology – when in reality, it's just a straightforward nutritional supplement.
Fungus Shield Plus Ingredients
The makers of Fungus Shield Plus, to their credit, disclose the full list of ingredients and dosages in Fungus Shield Plus. Here's how the ingredients break down:
30mg of vitamin C (50% Daily Value)
30 IU of vitamin E (100% DV)
20mcg of selenium (29% DV)
300mg of raviola powder
200mg of red raspberry juice extract
200mg of green tea (40% extract)
100mg of beta-glucan
100mg of curcumin
20mg of cat's claw powder
2mg of lycopene
50mg of quercetin
100mg of pine bark (95% extract)
50mg of pomegranate (40% extract)
100mg of essiac tea complex
100mg of grape seed (95% extract)
80mg of a Japanese mushroom complex (shiitake, reishi, and maitake mushrooms)
20mg of ARA-6 (arabinogalactan)
50mg of olive leaf extract
Other ingredients: Gelatin, magnesium stearate, silicon dioxide, and microcrystalline cellulose
Altogether, these ingredients claim to flush toxins from your body and clear impurities from your blood and arteries. Certain ingredients – like lycopene and quercetin – also claim to help reconstruct dry skin, which helps to reverse the damage caused by Fungus Shield Plus.
Fungus Shield Plus Pricing
Fungus Shield Plus is unusually expensive for a nutritional supplement. You can also only order it online through the official website. It's not available in any stores and it's not listed on Amazon. Here's how pricing breaks down:
1 Bottle: $69
3 Bottles: $177
6 Bottles: $294
Shipping is included in all of the above prices. You also get a free eBook called "Doctors Essential Home Remedies". The makers of Fungus Shield Plus value that eBook at $67, which would make it one of the most expensive PDF files in the world.
All purchases also come with one package of the 1 Day Self-Purifier.
Your purchase comes with a 60 day refund policy.
The makers of Fungus Shield Plus provide no information about that refund policy – like whether or not you receive a full refund, or whether or not you receive a refund on opened bottles.
Who Makes Fungus Shield Plus?
The official Fungus Shield Plus lists virtually no information about the manufacturer, ingredient sources, or other manufacturing information about the supplement.
All we know is that the supplement was formulated by a NASA-affiliated researcher named Richard Parker. The supplement also claims to be made in the United States by an FDA-approved and certified lab.
The only contact information we have for the manufacturer is one email address: support@fungusshieldplus.com.
Fungus Shield Plus Summary
Fungus Shield Plus is a nutritional supplement that specifically claims to "permanently cure" your toenail fungus problem. The cure claims to be based off research from NASA.
The high-priced supplement costs around $70 per bottle, and is made from a number of small doses of botanicals and herbal extracts.
There's no scientific evidence that Fungus Shield Plus works as advertised to permanently cure toenail fungus. The supplement has not undergone any clinical trials or independent research.
There's also limited information about the manufacturer, where the ingredients are sourced, and other information we typically see from transparent nutritional supplements.
Ultimately, toenail fungus is a serious medical condition that can require serious medical treatment.
Instead of trusting some scammy-looking sales page on the internet, you should talk to your doctor to find a real, medically-verified treatment for your toenail fungus problem.