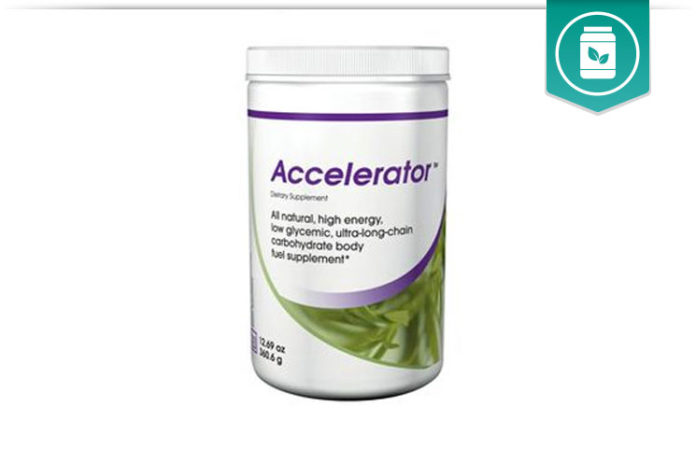 The weight loss industry is the fastest growing supplement and meal replacement industry in the world.
With millions of people sick, overweight, and unhappy with their bodies, many are looking for an easy, but healthy way to reduce calories and begin a journey back to a youthful body.
There are so many supplements that can be used, and so many meal replacements that have become favorites, how do you choose which one is right for you?
What Is Baseline Nutritionals Accelerator?
A meal replacement is something you'd have to take daily, whether you are replacing one meal or two, is entirely up to what your weight loss goals are. So flavor and texture are important.
With the Accelerator Meal Replacement, the formula is easily absorbed into whichever liquid you choose. To avoid grittiness, it is recommended it be mixed in a blender. The delicious flavor is a bonus, and the site has additional recipes to ensure variety.
The quality of what you are putting into your body is very important. Accelerator Meal Replacement is vegan, vegetarian, non-GMO, and certified organic. In addition to the high-quality ingredients, Accelerator Meal Replacement is full of antioxidants.
The Accelerator Meal Replacement is available for $34.99, making this a very low cost replacement, especially considering the quality of the ingredients.
The Accelerator Meal Replacement is made by Baseline Nutritionals, with the founder Jon Barron simply wanting to create high quality and nutritious products for he and his wife, along with a few natural health doctors who used these products for patients.
After years of personal distribution and use, Jon Barron was approached by supplement companies' worldwide asking him to consult for them.
This lead to Baseline Nutritionals, and some of the best in cutting edge supplements. The Accelerator Meal Replacement is a pleasantly tasting, low glycemic, ultra-long chain carbohydrate that is great for your body.
This meal replacement not only supports weight loss, but it will give you energy and prevent swings in sugar, preventing fatigue and cravings.
Baseline Nutritionals Accelerator Directions For Use
Add one (1) scoop of Accelerator in juice, milk or water and blend with ice, or add fruit and blend as a smoothie.
Replace 1 to 2 meals per day, eating a balanced and nutritious meal at other times. There are additional recipes available online.
Accelerator Meal Replacement is a natural and nutritious way to gain energy and control unwanted calories.
The path to healthy weight loss can be difficult for some, and the Accelerator Meal replacement has been designed to take the planning and hard work out of counting calories and losing weight.
Planning meals, if not done properly can lead to poor nutrition if you are not ready and educated to do so while keeping your health a top priority.
These meal replacements are vegan and vegetarian, making them suitable for most individuals working towards a leaner, healthier body. The Accelerator Meal Replacement will give you the energy and the nutrition to get you through the day.
Baseline Nutritionals Accelerator Benefits
Keep you fuller longer.
It contains long chain carbohydrates from activated barley for maximum energy, with low calories.
Helps to maintain weight loss easily.
Balance your blood sugar with blueberry leaf and banana leaf
Is nutrient dense, including wheatgrass powder, oat grass, and alfalfa leaf.
Contains hundreds of naturally occurring phytochemicals and antioxidants to keep your body nourished.
Along with all the other health benefits of reaching your ideal weight, Accelerator Meal replacement just makes it easy to remember, to do, and to maintain.
Weight loss doesn't get much more practical than this, and with the help of a meal replacement that is so nutritionally balanced, the improvement in your overall health will be priceless.
It is important to remember that along with a well-balanced meal in between shakes, the addition of regular exercise is where your real results and improvements in your health will come from.
An increase in physical activity will not only help you burn more calories, but will ward off additional ailments and improve your physical being, your stamina, your mood, and your strength.
Beginning a new regimen to improve your health can seem daunting, but the ease of a meal replacement can take the error out of the equation when it comes to proper nutrition.
The specialized formula ensures you will have fewer cravings, and will feel fuller, longer in between meals. Starting with the Accelerator Meal Replacement will be the first step towards an improved you.
Purchasing Baseline Nutritionals Accelerator
If today is the day that you decide to put your health first and take the first step towards weight loss, the Accelerator Meal Replacement can be ordered online for $34.99.