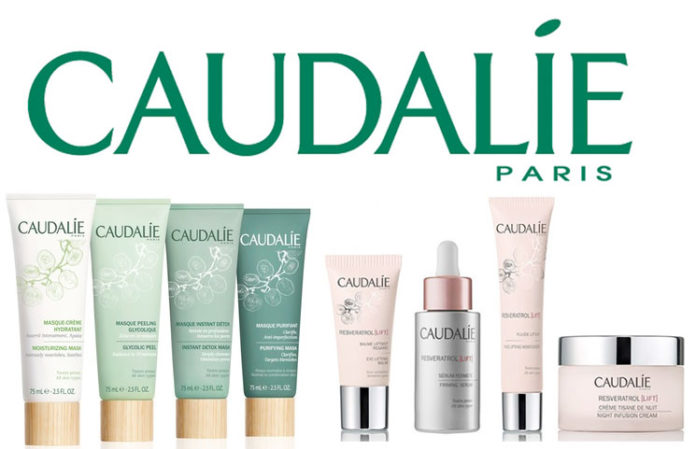 Finding the right skincare product that helps to heal the different types of skincare concerns, people of different skin types has become a popular debate between many consumers and brands as well.
Trying to find such solutions are tough, as it in engineered to work on an individual basis rather than for everyone.
Although the search has become quite tough, there are brands today that go back to natural means to find a solution that works, and of the few is Caudalie Paris.
Caudalie Paris products are made to have people's skins feeling smooth, hydrated, fresh and that work for different skin types.
All it took to bring such results driven products, was efficiently using one sole ingredient
What is Caudalie Paris?
Caudalie Paris specializes in bringing skincare products that are made with powerful ingredients found within one's vineyard.
This brand came about in search of natural ingredients that help with skincare. This came about due to a husband and wife duo, which realized that vineyards consist of powerful ingredients that help with one's skin.
A brand that's always been on pro-nature and on the environments side, Caudalie Paris products consist of nature's finest ingredients.
Some ingredients found in their products consist of, and are not limited to: organic grape water, grape-seed oil, plant oils, moisturizing active ingredients, natural emulsifiers, shea butter, sage, chamomile, flax seed, ginseng, ginger and much more.
What is Polyphenol C15?
Caudalie Paris carries a wide range of products that are suitable for different skin types. Consumers have access to: moisturizers, dark spot correctors, masks, scrubs, serums, lip and eye care, sun protection, lifting and firming, shower gels, fragrance and more.
One of their important line of products is that of the Polyphenol C15, which carries solutions in terms of one's eyes, anti wrinkle defense, anti wrinkle eye and lip cream, overnight detox oil and anti wrinkle protect fluid.
Polyphenol C15 line is popular as it is fairly priced, consists of a lot natural ingredients and is essential to provide a smooth feeling skin.
This line of products should be used for people over the age of 40, as it works mainly to solve aging symptoms.
Along with the content of polyphenols, Vitamin C and other antioxidants are included to bring other benefits as well. It is also a lightweight solution that requires small quantities; therefore the product itself will last longer as well.
Affordability
Caudalie Paris Polyphenol C15 lines are somewhere between $40 and $65 (excluding the prices of sets and package deals).
The prices differ across quantity, type of product, and the solution to respective skincare concerns.
Consumers are paying for products that have contain no parabens, phenoxyethanol, mineral oils, paraffin, sodium laureth sulfate, phthalates, or animal-derived raw materials.
Nature With One's Fingertip
Caudalie Paris products consist of the most out of what nature has to offer. Each and every product has consumers yearning for more, as they work to bring optimal results for the overall well being of the skin.
The skin is the biggest part of the human body and it works to shield from all evil (in this case: bacteria and free radicals).
Caudalie extracts the most out of each ingredient to avoid added chemicals. For more on the different types of ingredients, their unique benefits and more of Caudalie Paris' deals, go to: http://us.caudalie.com/care-face/collections/polyphenol-c15.html