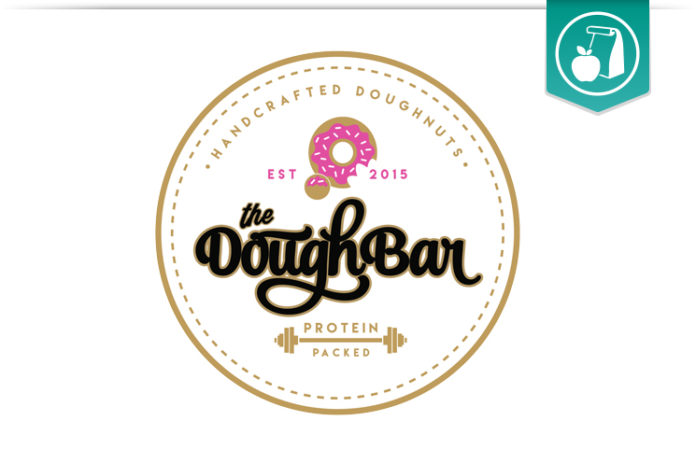 The Doughnuts are a protein rich, high nutrient food for people who are looking to eat healthy. Instead of having a protein bar, doughnuts are designed to be a replacement meal. The Doughnut encourage self-control and discipline for people looking to stay in shape. One of the benefits is the doughnuts give you a bit of leniency when trying to stay healthy on a diet.
Dough Bar Doughnuts Ingredients
When you receive the doughnuts, you get the delivered straight to your door without any toppings or glaze. In fact, they give you the ability to add your own according to your diet and workout plan. Since you can add your toppings you don't have to worry about messing with your macro count. They give you room to adjust according to your diet.
Another of the benefits of the protein packed doughnuts are the fact they are backed and not fried. The creators wanted to be very conscientious of the ingredients they used. And that is why designed to them to be friends for macro nutrient counters. They've also been developed in a lab and scientifically tested in order to help guarantee they have a high nutritional value.
Purchasing Dough Bar Doughnuts
You can buy the doughnuts on the website doughbardoughnuts.com. They have a large variety of doughnuts and you have several buying options so you can try them all. There is a 8 pack sample kit for example that has several flavors that sound very delicious.
Cake Batter is one of the flavors they have as well as Maple Bacon, Reese's, Coffee and Froot Loops. Other flavors in the pack include Cookie Dough, Churro and Cookie Monster. These are the essential, top rated sellers on the website and are included in the variety pack.
Other flavors available on the website include carrot cake, cake frosting, Acai, Junk Banter and Chocolate Cheese Cake With Waffle Cone. That's by no means all the flavors however. There is also Classic Pink Vanilla with Sugar Cookie which looks very good. Speculoos or Cookie Better is one of their premium, specialty recipes and so is S'mores.
The average pack contains 4 doughnuts and is $15.00 for each box. There is also Coffee with Powdered Sugar, Chips Ahoy, Peanut Butter Puppy Chow, Nutella and Kit Kat as well as Apple Pie w/ Streusel. Candy Blue with Sprinkles and M&M is one of their top sellers and each of these boxes go for $15.00.
Other flavors are Cinnamon Toast Crunch, Cake Batter with Sprinkles, Cookie Butter with Fudge Goldfish, Cookies and Crème and Milk Chocolate with Sprinkles. It's quite impressive how many different flavors and variations that have on the website. Because that's still not all of them.
Reeses Peanut Butter Cup, Strawberry Cheesecake, UBE with Coconut and Plain are also available flavors you can buy on the website. There's also a lot of different variety packs you can purchase, too many for this website but you can browse for yourself when you go. Most of the variety packs are $29.00 for 8 doughnuts so you can a slight discount when purchasing them.
All of the flavors actually look pretty tasty and are definitely made to a very high-standard. If you're interested in trying them, go to the website.
Dough Bar Doughnuts Conclusion
These Doughnuts are designed for people in fitness who want to still enjoy sweets from time to time without all the processed sugars. If this sounds like something you'd like, I advise you to go to the company website and pick up a box or two of protein packed doughnuts.