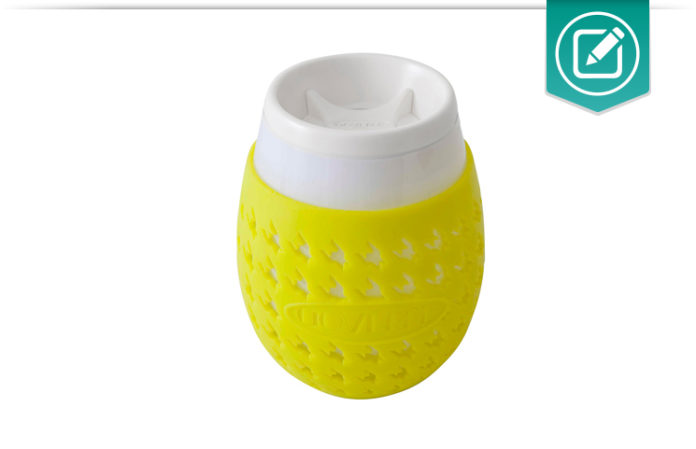 People who love drinking wine will appreciate the simple yet elegant design of the Goverre wine cups. By combining a beautiful glass shape with a lid and silicone sleeves users can enjoy wine anywhere with ease.
Goverre got starter through Kickstarter and Shark Tank so many consumers may already be familiar with this company's brand, now the products are readily available online. Please read below to learn more about Goverre wine glasses and how to order.
What Is Goverre?
A new company manufacturing innovative wine glasses, Goverre combines class and style with practicality and durability. Goverre was founded by two friends Regan Kelaher and Shannon Zappala who love living the California lifestyle. Both women wanted to create a perfect glass for drinking wine as an alternative to plastic that also included a lid.
These glasses are lead free and dishwasher safe for easy cleanup. The glass is opaque offering a beautiful look as well as discreteness.
Now users can enjoy their wine while in the park, at concerts, and even walking the dog. Consumers who are working to reduce their plastic usage or are sick of drinking wine out of their travel mug will appreciate that these glasses are specialized for wine but are also versatile.
Goverre glasses are available in nine different colors including gray, yellow, peach, lavender, green, purple, orange, turquoise, and hot pink.
How Do Goverre Cups Work?
Goverre wine glasses can be used for wine, beer, or any other favorite beverage for picnics or tailgating. Many people enjoy summers spent dining on their deck and a wine glass that offers a drink through lid is an innovative option to prevent spills and insect problems.
Each glass holds seventeen ounces of beverage within the durable, extra thick glass making these cups durable and perfect for keeping wine fresh and great tasting.
The houndstooth inspired silicone sleeve prevent heat transfer from hands to wine keeping wine fresh.
Goverre Product Pricing
Consumers can purchase Goverre wine glasses online through the company's website as well as Amazon.
Each glass is available for $24.00 plus shipping from both sites.
Wineenthusiast.com also offers single cups or a four pack. Single Goverre mugs are available for $24.00 and the four-pack includes one glass each of Turquoise, Green, Yellow and Orange and costs $84.00. Shipping within the United States is free with all orders of $9.00 or greater.
Goverre Conclusion
Men and women who enjoy drinking wine will want to consider giving Goverre cups a try. By combining a thick, durable glass with an innovative, patent-pending silicone lid users will be able to enjoy wine more easily no matter where they are.
The lid is removable making it easy for these cups to be used for not only wine on the go but also weekend coffee on the porch or even juice with breakfast. These cups look so great users will want to use them as much as possible instead of just limiting their use to wine.