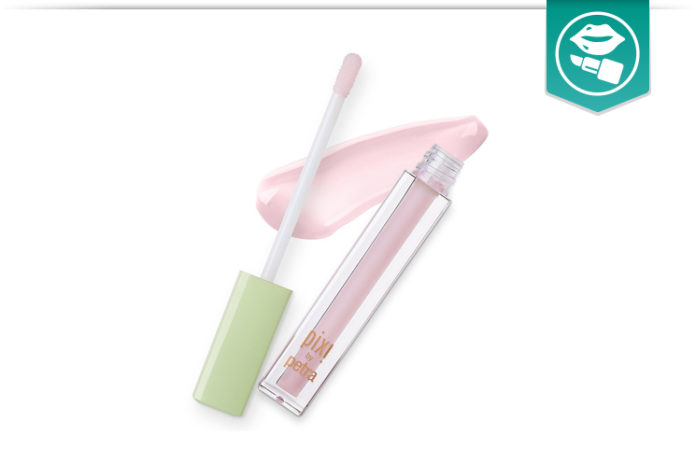 LipLift Max is a lip treatment by Pixi designed to plump your lips. This product is available on the company web site and also on Amazon.
What Is LipLift Max?
At it's very roots, LipLift Max is a cosmetic – a product intended to improve or restore a person's appearance, usually on the face. And this product is designed to do just that – improve a part of your face, specifically your lips.
Now, you could go the way of a surgical lip implant or a dermal filler or injection, but why do that when the use of one simple cosmetic, LipLift Max, can do the work for you?
Cosmetics. We all want them. We all wear them. One day brows get all the attention. The next day it's the eyes. The next day the mouth. But at the end of the day, we all want great lips for a great smile. How do we get that?
According to the magazines, our lips need treatment. That treatment is intended to be amazing. After all, look at the ways we describe the products for our lips:
Their finish can be satin, shiny, shimmery, wet, matte, sheen or glazed
They nourish, moisturize, and condition
They can contain jojoba, vitamin E, lanolin, retinol, collagen, and aloe
They are weightless, have more pigment, or less pigment
They line, they hydrate
We don't want them to rub off, fade, feather, or feel dry
Lipsticks are lacquered, dramatic, natural, bold, comfortable, worry free, soft, and smooth
They come as gels, lipsticks, wands, balms, tubes, or crayons
The come in every shade imaginable
They make lips fuller, bigger, plumper, enhanced, and maximize volume
They need to last all day, or wear all night
But the truth is, at the end of the day, what we all want is a set of luscious, kissable, conditioned, perfectly sized and colored lips. And it should not cost a fortune.
Cosmetics make so many promises. And the truth is, LipLift Max by Pixi delivers. This product creates an instant boost of fullness to your lips. It plumps them as it nourishes.
LipLift Max is infused with peptides that do the trick- they plump. And it does it all without breaking the bank.
How Does LipLift Max Work?
How does LipLift Max deliver on its promise of giving you plump, nourished lips? Well, there is a little science. According to those in the know, when shopping for any lip product, it is important to look for two things – moisturizers and sealers.
After all, the very warmth of your lips melts the product on them, so the moisturizing ingredients can be absorbed into the surface. The sealing components create a protective layer by coating the lips.
This layer prevents moisture loss or evaporation and seals in the water. So getting a product with both moisturizers and sealers is the most basic necessity.
Now here is the science. LipLift Max is full of moisturizers and sealers!! The list of ingredients includes more than 10 substances for moisture and sealing, including aloe, jojoba and chamomile.
This product also includes several antioxidants, and ingredients that have a cooling effect such as menthol and aloe. From there you add the fun – all those ways lip products are described.
For LipLift Max, the fun is in the plumping and gloss. Now add the peptides, which are the secret here because they do double duty as a hydrator and a plumper.
Using LipLift Max
LipLift Max is very simple to use. You can wear it solo to plump up your lips. You can wear it as a pre-treatment for lip color. You can layer it on top of a lip color for a lacquered effect.
Just skim the wand over your lips and you're ready to go! And it comes in three great shades – Petal Ice, Honey Sheen, and Sheer Rose.
Purchasing LipLift Max
LipLift Max is available on the company website at pixibeauty.com for $14.00. Here you can select your favorite shade. It is also available on Amazon, but ordering here will cost you $30.86.
LipLift Max Contacts
Contacting the makers of LipLift Max is as simple as picking up the telephone and dialing 1-800-792-5330.
Whatever your concern, Pixi is available to offer you tools and tips for your beauty needs. You can also reach them by email from their website.
LipLift Max Conclusion
LipLift Max is a product that does what it promises. It delivers a lip treatment that hydrates, firms, plumps and moisturizes with a cooling sensation and glossy finish. And isn't that what we all want?