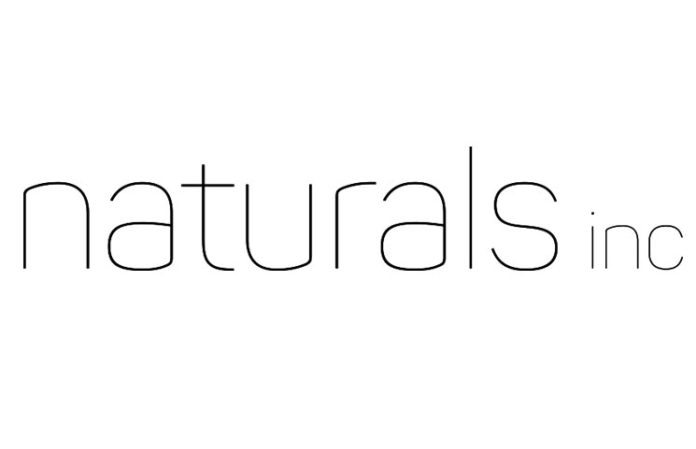 There's a misconception about women and clothes. Whether based in partial truth or misunderstandings, many people believe that women have an obsession with clothes.
Even more importantly, people believe that women buy more clothes than they know what to do with, wearing the same items of clothing over and over again despite having hundreds of variations available in their closets.
While there are those who do love clothes, both male and female, there is still a hidden bit of truth in the misconception around women and clothing.
For one, most people in the Western world do have more clothes than they know what to do with. And secondly, cutting back on the number of clothes people own wouldn't be as detrimental as many people think.
In recent years, there has been a movement towards minimalism. As more and more people realize that much of society is based on unneeded consumerism, they begin to simplify their lives, removing the things they don't need. And, one of the first things to experience this minimalist approach to life is the closet. When people, especially women, realize they can do just as well without having a closet packed full of clothes, they start to remove everything except the bare necessities.
While minimalism is great, there is an aspect of it that is pretty complicated. For those who need to cut back on the number of clothes they own, the question becomes:
What clothes should they keep? Many women are joining a movement where they only have 30 pieces of clothing in total, not including under garments. So when it comes to this type of approach to life, what should those 30 pieces of clothing be?
Naturals Inc. is a clothing company that provides women with the essentials they need for their wardrobe. Whether women are cutting back on their clothes in an effort to embrace minimalism or want to include more usable pieces in their already existing wardrobe, Naturals is the perfect place to start.
About Naturals
The concept of Naturals Inc. was built around the desire to give women clothes that would look amazing, but also be very comfortable.
In a world where fashion is often associated with the sacrifice of comfort, Naturals wanted to provide clothes to women that they could wear and be proud about, but without constantly thinking about being uncomfortable. As a result of this clear goal and dedication, Naturals has been able to provide women with some of the most classic and timeless pieces that can be worn throughout the day without a second thought.
Because Naturals is much more specific and focused than a wide range of clothing stores in the industry, it is considered more of a boutique. However, unlike the boutiques that seem to be snobby and uptight, Naturals is all about making women feel comfortable throughout the purchasing process. Whether it's finding just the right outfits or figuring out what styles are the most flattering, Naturals provides the support that all customers long for when shopping.
The passion that fuels those at Naturals can be seen in everything the company does. The first goal of the company is to offer the best quality clothes possible, which it does by partnering with some of the best designers in the business.
Secondly, Naturals wants to offer women a range of clothes that can be used for multiple purposes, allowing women to decrease the amount of clothing they own and moving towards a more minimalist lifestyle.
What Makes Naturals Different
The number one thing that makes Naturals different from the other clothing stores in the industry is that it has a very specific focus when it comes to the clothes it sells. While most stores try to offer as many clothes of varying styles and functions as possible, Naturals keeps the focus on the most stylish clothes that offer women the most comfort.
Naturals doesn't want its customers to be squirming or uncomfortable when wearing any of its clothes, which is why comfort plays just as big a role as style at the company. For women who are ready to embrace a new way of dressing, this concept isn't just interesting, it's exciting.
In addition to offering very specific styles of clothes for its customers, Naturals also offers very versatile clothes. The life of a woman is complex and ever changing. Because a woman often plays many roles in life, her clothing has to represent these different roles. This is why it's common to see women with full closets.
The clothing offered by Naturals is just as versatile as the women who wear them. These clothes can be used for a variety of functions, from going to work and hanging out with family to more special occasions. By offering such versatile and varying clothing options, Naturals is able to support the minimalist approaching women are starting to adopt when it comes to their clothing choices.
Considering the quality of the clothes sold by Naturals, it wouldn't be surprising if the prices for the clothes were high. However, this is another way that Naturals differs from other clothing companies.
Naturals Inc. is purely an online clothing boutique. This means that it has no brick and mortar locations, which helps the company cut back on costs. And the savings Naturals makes by staying as an online boutique are passed on to the customers of the company. In this way, Naturals is able to offer women versatile clothing at very reasonable prices.
Just because Naturals operates online doesn't mean that it overlooks the effectiveness of having quality customer service. At Naturals, the staff is trained to help customers in the same way they would get help in stores.
Whether women are purchasing clothes or accessories, the staff at Naturals will be there to help them through every step of the process, giving support, answering questions, and dealing with any inquiries so the entire shopping experience is more seamless.
Finally, Naturals differs from other clothing companies because it doesn't just select any clothing to sell to its customers. While comfort and style are two important things the company considers, there are other factors it focuses on. For one, it only uses products that support the environment.
Naturals is extremely globally conscious, making it a company that supports both women and the environmental awareness.
Products Sold by Naturals
While Naturals only offers the essentials that women need to live comfortable, stylish lives, it provides these necessities through several different designers. Because every woman is different and has different wants and needs, it's important for Naturals to offer different designers, who are able to target different niches within the Naturals customer base.
The designers that sell clothes on Naturals include:
 27 Mile Malibu
 Alashan Cashmere
 Chan Luu
 Eileen Fisher
 Raffaello Rossi
 Three Dots
While many women know about the designers listed above and are aware of their work, Naturals also breaks its clothes down into categories for those who don't really care about designer and are more interested in product.
The product categories offered by Naturals include:
 Tops
 Jackets and Sweaters
 Jeans
 Pants
 Skirts and Dresses
 Cashmere
 Accessories
In addition to the categories listed above, Naturals also has an outlet category, where it offers discounts on its clothes for these looking for a good deal.