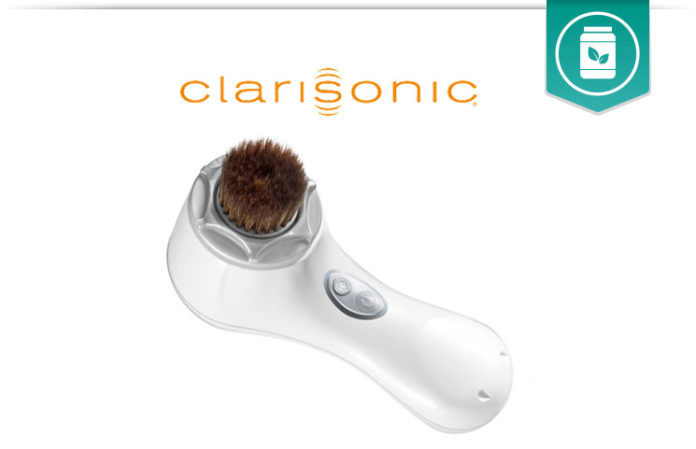 There are many different makeup options on the market, which is great – only if you have the right tools to apply them. While you can certainly use a traditional makeup brush, this method is quickly becoming obsolete.
There are newer, better, and more effective ways to achieve that flawless and beautiful appearance that you are striving for.
With that, this review would like to introduce you to a new product on the market called the Sonic Foundation Brush. This tool is a blending brush that gives you clear, beautiful, and radiant appearance.
You can use the brush to apply anything from foundation to blush, either in liquid or in stick form.
What Is Sonic Foundation Brush?
The Sonic Foundation Brush is the newest and most effective way to apply your makeup. The product is created by Clarisonic, a brand that has achieved a high level of popularity and positive repute for its quality devices and products.
Now, you can try its latest product on the market and one that is designed to work well for women of all skin types and ages. The brush makes it easier for you to maintain your daily makeup routine and to achieve flawless results, time and time again.
Sonic Foundation Brush A Patented Oscillation Device
Sonic Foundation Brush features patented oscillation technology, which means that you won't find it elsewhere on the market. According to the brand, its device is able to generate over 18,000 micro-blends per minute.
When you use it, it will apply your makeup in a manner that leaves you with flawless and radiant looking skin. Better yet, the coverage works over your entire skin surface. Most women are able to apply their foundation and blush in under a minute.
If you're ready to take your makeup routine to the next level and to opt for an easier solution, then this device may be just what you need.
Sonic Foundation Brush Upgraded Version
It is important to note that while the Sonic Foundation Brush is a "new" device, it does have older versions.
For those who have an older version, then this upgraded option is still compatible with all of the other Clarisonic face brushes, including the Mia 1, Mia 2, Mia FIT, and the Smart Profile.
All you need to do is secure those brushes into place if you choose to use them with the Sonic Foundation Brush.
Another great quality to note about the additional brushes is that it transforms the use of your device.
That is to say, rather than just being a makeup applicator, the device transform into one that can remove your makeup, cleanse your skin, and that can provide you with an array of other benefits.
With this level of versatility, you can feel confident that you are making the right decision for your skin and your appearance.
Sonic Foundation Brush Benefits
There are many benefits to be had when you add the Sonic Foundation Brush by Clarisonic to your daily routine. Here are the main advantages of this device so that you know what to expect:
Gives You An Airbrushed Makeup Look
Airbrushing is one of the most flawless application methods on the market and now, you too can achieve that airbrushed look with this device.
When you use it correctly, it will leave your skin looking perfect due to the effective and reliable application method. You'll love how effortless it is to apply the product to your skin when you have this device on your side.
Works With Liquid Or Stick Foundation
The second advantage to this device it that it can be used with liquid or stick foundation. This level of versatility makes it easier for you to incorporate this product into your makeup routine using products that you already have on hand.
You won't need to go out and buy additional skincare products just to use this device.
Covers Imperfections For A Clear Skin Surface
The third benefit is that it will cover imperfections throughout your entire skin surface. When you use this device, you can finally rejoice in your clearer and more radiant looking skin.
It works well to cover blemishes, scars, and other imperfections so that you can develop the gorgeous look that you hope to.
Works On All Skin Types
The fourth advantage to this product is that it is an excellent solution for all skin types.
Regardless of your age or of the quality of your skin, you'll be able to use this device and apply your makeup in a manner that leaves you feeling confident, beautiful and satisfied with your appearance.
Better yet, the device can be used on a daily basis and you certainly do not need to worry about adverse effects or the like.
Uses Less Foundation Than Traditional Application
Finally, when you use this product, you'll be able to use less makeup and develop even better results. The Sonic Foundation Brush only needs a minimal amount of makeup to operate so you don't need to waste what you currently have.
As you can tell, there are many benefits to be had when you add the Clarisonic Sonic Foundation Brush to your daily lifestyle. The device is easy to use and it provides you with a gorgeous and radiant skin surface.
You'll love how beautiful, blemish-free, and great your skin looks with regular application. Better yet, the versatile quality of the removable brush heads enables you to use the device to cleanse and remove makeup as well.
Purchasing Sonic Foundation Brush
If you are interested in purchasing the Sonic Foundation Brush, then you can do so through the brand's website. The product is just $35. If you use the auto replenishment program, you'll receive 20% off and complimentary free shipping.
This option is ideal if you will use the device regularly.
Sonic Foundation Brush Summary
Overall, the Clarisonic Sonic Foundation Brush is a high-quality and powerful device that can help you apply your makeup correctly so that you can achieve a flawless and beautiful appearance.
To order and to get started, just visit the brand's website today.