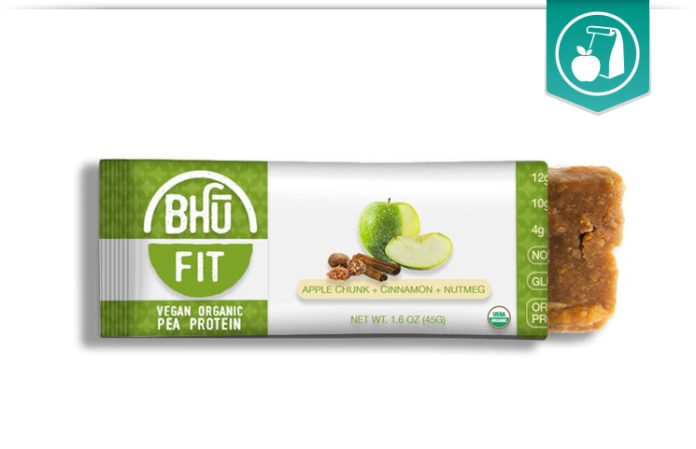 The word 'Organic' gets thrown around quite a bit in this day and age. However, it is essential to understand what this term actually means before we get into describing the benefits of such foods. In their essence, organic foods are those that are procured via farming that is done without the excessive use of chemicals. Organic farming focuses primarily on the use of fertile soil so as to maintain healthy growing conditions that allows for the production of food that is more nutrients dense, and contains less chemicals than other typical commercial foods.
Another feature which sets organic foods apart is the fact that they do not contain any Genetically Modified elements within them. This ensures that the overall chemical composition of such foods is low, and that they are able to deliver various health benefits immediately.
Why Organic?
For many people, animal cruelty can be a deeply personal issue. Many studies have shown that animals that have been reared on organic farms are more often than not treated properly and are given freedom of movement. Additionally, they are not injected with chemicals and other unwanted scientific composites that make them suffer.
In a survey conducted in 2012, it was shown that over 78% of all people who were given various food samples to taste said that the flavour and texture of the organic foods were much better than that of regular shelf foods.
Apart from the aforementioned benefits, organic foods also have many beneficial health effects on our bodies. Since they contain no traces of insecticides and pesticides, many health problems associated with the bodily development of children and young adults can be eliminated or at least restricted.
BHU Foods Background
The word BHU (pronounced "BOO") is derived from sanskrit and literally translates to 'be born out of the earth.' The company claims that all of their foods are completely natural and are made from real plants/fruits that are directly harvested from the earth. In terms of the products being offered, BHU delivers users with a whole host of superfood alternatives, that are perfect replacements to sugary snacks. Also, the pricing of all the products have been maintained at affordable rates so that everyone can make use of the items.
BHU Foods Creators
BHU consists of a team of highly conscious and qualified professionals. The core group includes Laura Katleman, Beverly Tracey and Rundi Luff who take care of the corporate and media side of things. They deal with clients to help negotiate better deals for everyone involved in the transaction. Similarly Danilo Soares, Leonardo Sardinha work on the production side of things. They deal with the farmers and help in getting them their due share of money.
BHU Foods Products
Some of the products that users can avail of include:
Organic Protein Bars:
There are over 10 variants/flavors to choose from. The core options include Dark Chocolate, Caramel, Almond, Cashew, Apple etc. All of the bars are made from 'grass fed whey' that is able to deliver copious amounts of protein to our bodies within a short period of time. Not only that, there are also various other natural extracts like fruits, minerals and vitamins in the mix. These compounds help compensate for any deficiencies we might have so that we can continue to operate at a high level.
In terms of pricing, all of the bars come in packs of 12 that are available for a reasonable sum of $29.99.
Vegan Protein Cookies:
These delicious sweets are composed of organic content that helps not only deliver taste wise, but also allows for the overall physical development of our bodies. The cookies are ideal for any person following a keto diet, and are free of any artificial additives or compounds. There are no processed sugars in the mix, thus one can be user that the cookies will not blow up their calorie budget.
In terms of buying options, the cookies can either be bought in a pack of 10 or in a box. There are two flavors to choose from, namely choco chip and double dark choco.
Supplements And Vitamins:
BHU is offering users with a wide range of natural supplements that can act as excellent health optimizers. The products in this range include:
Air Multi Immune Caps: as the name suggests, these pills increase our immunity by enhancing the production of WBC's and RBC's within our bodies. A single pack contains 60 caps and is priced at $35.00.
Air Multi Immune Spray: this dietary supplement helps clear out any harmful accumulations from within our skin and bloodstream. A single bottle contains 1 fl oz of the product and is priced at $35.00.
Complete Aminos: this variant comes in two forms that include powder and pills. The capsules are priced at $55.77 and the powder is priced at $46.77.
Other potent products include Dual Carnitine, EPA/DHA, Flex JC and many more.
Cold Packs:
these storing agents have been devised to ensure that any products that the user might want to keep fresh can be done so in the best and most efficient manner possible.
Key features of this product include:
Low temperatures: due to their unique formulation, the Cold Packs can maintain temperatures that are lower than that of standard ice.
Safe: all of the core components used to make these packs are safe and have no toxic qualities attached with them.
Other the aforementioned products, the company is also offering a wide range of T-shirts and hats that are made of high quality fabric.
Purchasing BHU Foods Products
All of the aforementioned items can be ordered directly from the official webpage of the company. Upon clicking on the desired item, users can easily obtain relevant information like compositional details, dosage data and price. All transactions can be completed using safe means like PayPal, Visa and Maestro. There are also many fast/premium delivery options that users can choose from.