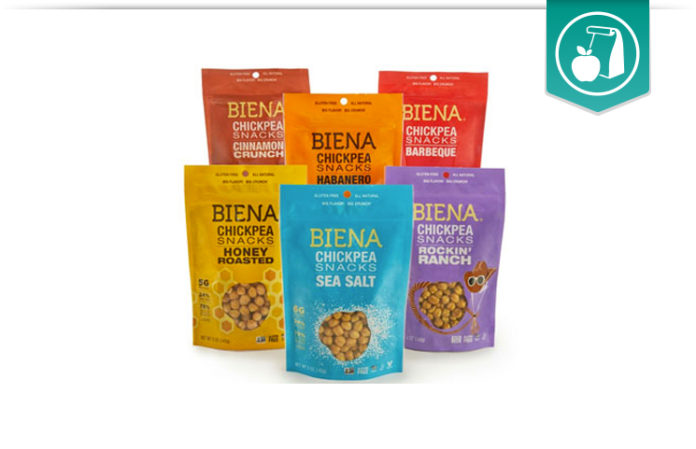 It can be extremely difficult to find a healthy snack food that's not saturated in fats, oils, sugars, or preservatives.
Many of the most popular snack foods we eat today are overly processed and composed from a wide variety of unhealthy ingredients that can seriously impact long term health.
It's no secret that foods like candy or chocolate are unhealthy snacks, but even some of the snacks that are perceived as "healthy" contain little to no nutritional value.
When choosing a snack food, whether it's to power your body through a long work day, an intensive exercise session, or to pack in the school lunch box, it's important to assess the nutritious value of the food to ensure it contains no unhealthy ingredients or synthetic additives.
Sugar is the leading cause of cardiovascular disease in the United States, which contributes to over 25% of the total mortality rate, and thus should be avoided.
Other snacks are less easy to identify as unhealthy- many snacks, while claiming to be "sugar free", actually contain high levels of sugar alcohols that don't need to be labelled as sugar but cause an identical spike in blood sugar levels, contributing to insulin resistance and type 2 diabetes.
Finding a wholesome, sugar free, and organic product should be the most important criteria when selecting a snack food.
Biena Snacks is a new snack food company that is offering health-conscious consumers a healthy and nutritious alternative to the overly processed products that are commonly available on the market today.
Consisting of a range of tasty snacks that are made primarily from chickpeas, the Biena Snacks range has won several awards and is rapidly becoming one of the most popular health food snacks in the US.
In this article, we'll take a look at the Biena Snacks range and find out what makes it different than other health foods on the market to help you decide whether it's the right snack food for you and your family.
Who Are Biena Snacks?
Biena Snacks is a small, family owned business that was founded by Poorvi Patodia, a mother of two children who found that there were few healthy options when it came to snack products for her children.
As a dedicated vegetarian, Patodia found it hard to find a snack that was low in salt and sugar while adhering to the dietary principles both her and her family followed.
As a result, Patodia created the Biena Snacks range. The Biena range is built around the humble chickpea, a common food source that is high in protein and a wide range of micronutrients.
Rated as the number one chickpea snack on the market, Biena products have won a range of awards, such as the Clean Eating Magazine Clean Choice Award and the Cooking Light 2015 Taste Test Awards.
The all-natural composition of the Biena Snacks range is made from high quality ingredients in a cGMP production facility in the United States, and, unlike many other grain based snack foods, contains no GMO ingredients.
GMO products, especially GMO grains, have become unpopular lately due to a new wave of scientific evidence that has linked them to hormonal disruptions, cardiovascular disease, and even cancer, so avoiding any genetically modified food source is a good way to ensure long term health.
The healthy and environmentally-friendly composition of Beina Snacks doesn't stop at the composition of the product recipes, however. Biena has also won awards for the eco-friendly packaging used to deliver their products.
Prevention Magazine, in 2016, awarded Biena Snacks with their Cleanest Packaged Food award for the unique biodegradable and recyclable packaging used to distribute their products, minimizing the overall effect of the brand on the environment.
Biena Snacks Range
The Biena Snacks range consists exclusively of seasoned chickpea snacks. There are six different flavors of Biena Chickpea snacks- Sea Salt, Rockin' Ranch, Honey Roasted, Habanero, Barbeque, and Cinnamon Crunch.
Each flavor can be ordered individually or in a variety pack that offers a sample of each flavor type.
Biena Vs Other Snacks
Biena Snacks offer a number of distinct advantages over other snack foods.
The roasting process that leads to the light and crunchy nature of Biena Food products is the result of hundreds of iterations of a recipe that has taken almost a decade to perfect.
Aside from the unique flavor profile of Biena foods, however, there are a number of advantages offered by chickpea snacks that cannot be found in other snack foods.
Biena Snacks offer a large amount of protein. One package of Biena Chickpea snacks contains five 28 gram servings. In each serving there is a massive 6 grams of plant based protein.
Considering the average recommended daily intake of protein is about 60 grams per person, the protein content of Biena Snacks is impressive. High protein foods have been proven to increase the sensation of satiety, increase skin and hair health, and even boost the rate at which the body is able to burn fat.
Biena Snacks contain 70% less fat than nuts such as peanuts, are made with all natural ingredients, are gluten free, making them an excellent snack for celiac individuals, and have a low glycemic profile that provides the body with slow burning energy all day long.
Biena Snacks Summary
Biena Snacks are one of the healthiest and most nutritious snack solutions available on the market.
If you're looking for a GMO and gluten free snack that provides you and your family with an alternative to the processed and unhealthy foods that flood the market, Biena Snacks are a great option.