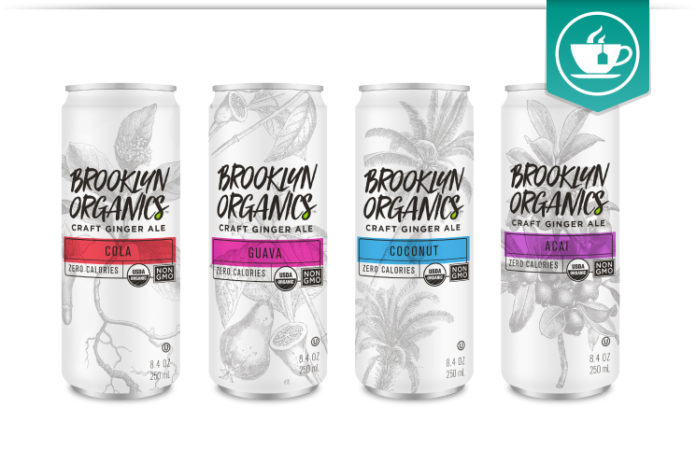 There are many types of beverages available in the market. Some may simply serve the purpose of healing one's thirst or one's cravings, while others can provide health benefits. Ginger ale has been beneficial for many reasons, but consumers appreciate it for its possibility of digesting one's food intakes, healing hangovers and treating pain and stomachaches. This is where the Brooklyn Organics' Ginger Ale comes into play.
Every sip of the Brooklyn Organics' Ginger Ale can be a healthy alternative to drinking sugary drinks and soda. This review will analyze it with respective to its purpose, the different flavors offered, its uniqueness and its affordability.
What Is Brooklyn Organics?
Brooklyn Organics' specializes in offering craft ginger ale. It contains a light fizz and a rich source of ginger that serves to eliminate thirst in a healthy manner. Each and every flavor has been certified organic, non-GMO and uses plant-based Stevia to enrich its sweet content. Let's take a quick look at some of its flavor profiles.
Brooklyn Organics Flavors
The Brooklyn Organics' Ginger Ale comes in its Classic flavor and four other flavors, which are: Cola, Guava, Coconut and Acai. While Cola may lean towards a taste factor, ingredients like guava, coconut and acai can be extended towards one's health factor as well. For instance, guava may boost one's immune system, coconut can clear one's skin and acai may contribute towards weight loss. Hence, enhancing each ginger ale with such ingredients can extend its health benefits.
The Brooklyn Organics Difference
Brooklyn Organics' Ginger Ale can replicate the purposefulness of fresh ginger ale. It mainly contains unfiltered fresh ginger and Stevia for its taste purpose. It may leave consumers feeling refreshed, while providing one's body with essential nutrients like calcium, iron and other types of vitamins to name a few.
The problem with other ginger ales is its sugar contents. The minimum amount of sugar in ginger ales can be 15grams, which defeats the purpose of drinking it. Its health benefits can be achievable when consumed in its purest form and this is something Brooklyn Organics' has focused on when creating their craft ginger ale.
Purchasing Brooklyn Organics
The suggested price of a pack of 24 is approximately $24.85. Each can of ginger ale contains 250ml of juice, which comes out to about $1.03 per can. It is fairly priced, as most pop drinks cost anywhere between $1.25 and $2 per unit.
Brooklyn Organics Summary

When considering a whole ginger, its properties may eliminate any form of nausea; relieve digestive concerns, inflammation, cholesterol levels, bacteria, mood and many more. Such benefits start to deteriorate as consumers turn to sugar filled ginger ales.
While the Brooklyn Organics' Ginger Ale may leave an unpleasant after taste, its consumption can heighten one's health. Each drink is designed with the intention of eliminating the consumption of unnecessary calories, and artificial flavorings and ingredients. For more information, go to: drinkbrooklynorganics.com