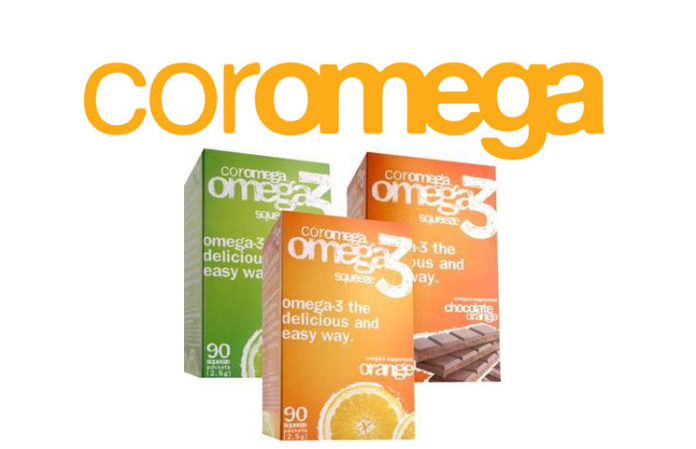 As nutritional science has grown and expanded, the different nutrients people need to experience better health support have become clearer. One big nutrient that is missing in many diets, and therefore needs to be supplemented, is Omega-3. An essential amino acid, Omega-3 supports cardiovascular and cognitive health, as well as several other benefits. Unfortunately, one of the favorite sources for Omega-3 is fish oil capsules, which are difficult to take and taste disgusting.
Coromega is a company that is thriving to making getting enough Omega-3 easier than ever. Offering a wide range of products, Coromega is supporting those who want healthy, strong bodies, from the inside out.
What is Coromega?
Coromega is a company that has perfected Omega-3 supplements. The company was started out of a need. The creator of Coromega, a renowned scientist, struggled to get his granddaughter to take her fish oil. In an attempt to make it easier for her, as well as others throughout the world, he created an emulsion formula that makes taking Omega-3 simple, without the large capsules or disgusting after taste.
Since Coromega was started in 1999, it was grown, adding to its product line. While the foundation of the company will always be Omega-3 and the unique emulsions formula, now users can meet a wide range of their health and wellness needs through Coromega products.
Benefits of Coromega
The one thing that defines Coromega from other supplement companies is that it has a deeply rooted commitment to the quality of its products. The foundation of Coromega is based on the TripleCor Advantage, with is a quality control system that offers assurance that users are honestly informed so they can make the best choices for their health. Built on purity, freshness, and absorption, the TripleCor Advantage may seem abstract for some, but the results of Coromega following this system has allowed it to become one of the leaders in the Omega-3 industry.
As mentioned above, one of the pillars of the Coromega TripleCor Advantage is purity, another huge benefit of the products sold by the company. The quality of Coromega Omega-3 starts with finding the best fish, those living wild in the fresh, pure waters of South America. The crude oil extracted from these fish is then refined, allowing it to become tasteless and colorless. Finally, the oil used in Coromega Omega-3 products is then molecularly distilled, so all the toxins and carcinogenic properties are completely removed. This is how Coromega is able to offer the most pure source of Omega-3, five times more pure than industry standards.
As fish oil ages, it becomes less potent, which is why keeping Coromega products fresh is so important. Coromega uses a system called CoroLoc to reduce oxidation, keeping it fresher for longer. CoroLoc uses a powerful antioxidant formula mixed with nitrogen shield technology to keep the fish oil in Coromega fresh, so users don't have those burps and stomach aches that come with using aged fish oil. Plus, every Coromega product is hermetically sealed.
Finally, Coromega products were designed to be absorbed better than any other options on the market. In order for users to get the many benefits that come with increasing their Omega-3 intake, the body actually needs to absorb the nutrients. Unfortunately, most supplements pass through the system too fast to be fully absorbed, only giving users a fraction of their daily recommended doses.
Coromega uses squeeze packets that are three times better at being absorbed than more traditional fish oil soft gels. By making Coromega products easier for the body to absorb, users are getting their actual recommended doses, so they can truly experience the benefits of Omega-3.
Coromega Products
As mentioned above, over the years Coromega has been able to expand its product lines, offering more amazing ways for users to get their Omega-3 daily requirements. These products may vary in form, but they all remain steadfast in their quality and their advanced formulations. With Coromega products, users can rest assured that they are getting what they need to support their health.
The categories of Coromega products available are listed below.
 Coromega Max Super High Omega-3
 Women's Health Omega-3 Fish Oil
 Be Bright
 Omega-3 Big Squeeze
 Kids Omega-3
 Omega-3 Gummies
 Omega-3 Squeeze Packets
Prices for Coromega products will vary.