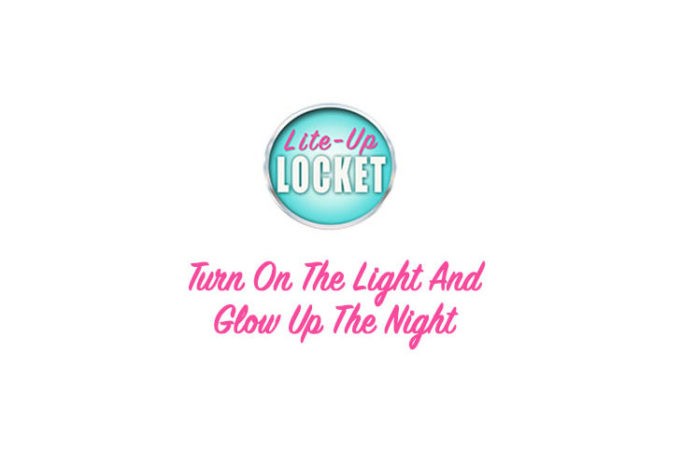 Lite Up Locket is the new trend in necklaces. The necklace lights up while magnifying your own custom designs. A unique take on old jewelry. A locket that comes complete with designs for every taste and occasion that can light them up for everyone to see. Read the review to learn more.
What is Lite Up Locket?
Lite Up Locket is new and unique trend of stylish jewelry. With Lite Up Locket you can choose from hundreds of designs, that are included, or be creative and make your own. Just print your image, punch it out, and pop it in your locket, it's that simple. Lite Up Locket is a new concept, and sure to be a hit. With the many designs there are to select from, Lite Up Locket can match the occasion every day.
This necklace is a show stopper and sure to make anyone stand out in a crowd. Lite Up Locket is a hit with all ages, and it's' no wonder why, a necklace that lights up for the occasion. Why wear just any necklace when you can actually put the locket and contents on display, the compliments will be never ending.
With Lite Up Locket, what ever hobby or interest there is for the day, it can be put out there for everyone to see, horses, baseballs, dogs, cats, flowers, and don't forget holidays and birthday celebrations, it's all included. Or, use your own charm or photo, and display it with lighting and magnification using Lite Up Locket, the perfect way to show off that something special. Visit the manufacturer's website and check out the video, then purchase your own before they are all sold out.
How Does Lite Up Locket Work?
It's amazing how simple it is to look so stylish but that is what Lite Up Locket can do. This product is a locket that actually lights up to display what is inside. Whatever is placed within the locket will be proudly displayed by lite. Imagine, a locket/necklace that can be customized to fit the occasion. Lite Up Locket is crafted from high quality designer silver tone, and comes complete with a magnifying cabochon insert, so that whatever is placed in the locket is proudly displayed as it is lit up and magnified.
The great part is, with hundreds of designs included, there is bound to be one for every day, mood, holiday, birthday, just about any celebration imaginable. Think of the money it would take to purchase necklaces to represent every occasion, but with Lite Up Locket, you don't have to, just punch out one of the many designs, insert it in the locket, and it's all set. Favorite charm?
Don't allow the small size to cause it be unnoticed, use it with Lite Up Locket, and proudly show off that charm, as it is magnified and has a light to show it off, it can't be ignored.
Pricing and Offer
Forget those hundreds of dollars for necklaces that represent every occasion, Lite Up Locket is available for only $19.99 plus $6.99 shipping and handling. The price includes an amazing 100 fun designs, and the circle puncher so the design comes out perfect every time.
Bulbhead is proud to make Lite Up Locket available, and if you order now, the free one hundred designs are included at no extra charge.