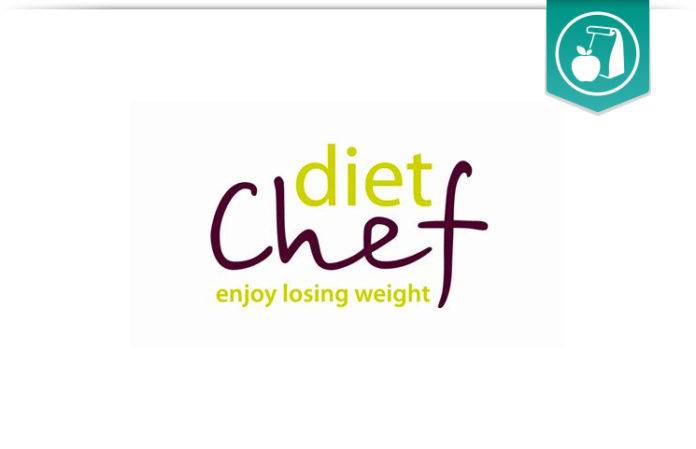 When celebrities or the rich and famous suddenly lose a lot of weight, it can be extremely discouraging to those who are struggling to gain control over their own health.
There are reasons, however, that those with money are able to get and maintain the bodies they want, and a huge contributing factor to their success is because they can afford personal chefs.
These personal chefs work to create delicious meals that are all under the calorie goals of their clients, giving them the advantage they need to lose weight.
Diet Chef was created because its founder felt that everyone deserves a personal chef of their own.
The business was built around the concept of quick and simple meals that can be made in a few minutes, but that are all extremely healthy, allowing users to stick with their weight loss goals.
For those who want to lose weight, but know that the diet aspect of the process is the most difficult for them, Diet Chef is the perfect solution.
What Is Diet Chef?
Diet Chef is a company started by Kevin Dorren, who believed that it would be easier for everyone to lose weight if they had someone else to prepare their meals, taking control of their portion sizes and calories.
With this in mind, Dorren, who was already a trained professional chef, began to create the perfect set of meal plans, all designed to make it easier for people to make meals easily at home, without worrying about portion sizes or counting calories.
With other executive chefs, Diet Chef created dishes for every meal that can be shipped to customer's homes, giving them the food they need to lose weight and stay healthy.
Over the past six years, Diet Chef has grown to support over 150,000 customers. In that time, Diet Chef has been able to add to its menus, offering meal options for everyone, no matter their dietary needs or personal preferences.
With the simple and easy to prepare meals offered by Diet Chef, thousands of people have been able to lose weight and, more importantly, keep it off for the long-term.
Diet Chef Benefits
One of the biggest benefits of Diet Chef is how simple the system makes it to stick with a healthy diet. While consistent exercise is necessary to lose weight, studies have found that diet plays an even bigger role in the process.
Diet Chef makes it extremely easy to stick with a very set diet, providing all the ingredients to create perfectly balanced, expertly portioned meals.
Because the nutritionists and expert chefs do all the counting and measuring for customers, all they need to do is add fruits and vegetables to get their full, perfectly measured meal.
Another benefit of Diet Chef is that it was created by experts in their fields. The whole point of following a diet plan is to lose weight, which won't happen if the nutrition of the food people are eating isn't perfectly balanced.
Because Diet Chef uses nutritionists and renowned chefs, every meal has been measured and prepared to keep users feeling full, but keeping their calorie count low so they can see the pounds melting away.
Finally, Diet Chef is extremely easy to use. First, customers can go to the company website and pick out the plan that best meets their goals.
At this stage, they can pick from the wide range of breakfast, lunch, dinner, and snack options that have been expertly prepared by Diet Chef nutritionists and chefs. Once they've picked their plan, customers will receive their food within one or two days.
Another benefit of this food is that it doesn't need to be frozen or refrigerated, as it will last perfectly well in the pantry.
When it's time to prepare the food, all customers need to do is pierce the pack and heat it in the microwave, adding any fresh fruits or vegetables they think will match well with the meal.
The simplicity of Diet Chef is one of the reasons it has been so successful in helping its customers lose weight and keep it off.
Purchasing Diet Chef Subscriptions
There are three different subscription plans for those who want to start with Diet Chef today. While the company does offer flexible options, the three subscription options described below offer the most for the money.
The prices for the three different options, as well as what's included with each subscription plan, can be found below.
Four Week Plan (£245) –
Comes with a breakfast, lunch, dinner, and snack for every day of the four weeks, only requiring users to add their own fresh fruit and vegetables. Comes with free standard delivery.
Eight Week Plan (£199/4 Weeks) –
For those who want more drastic weight loss results, this eight week plan comes with everything needed to make these goals a reality. This option also comes with a free pause option, which will halt deliveries upon request.
Twelve Week Plan (£190/4 Weeks) –
For a limited time, Diet Chef is offering a special on its twelve week plan. The plan will be 50% off for new customers, making it the most affordable option with the company.
This plan also comes with a free Nutriblend, which will make it easier for customers to stay healthy during their lifestyle change.
Diet Chef Summary
The Diet Chef website offers more information about the plans described above, as well as the current discounts and flexible options. If you're looking to lose weight and don't want the hassle of counting calories or planning meals, visit the Diet Chef website today.