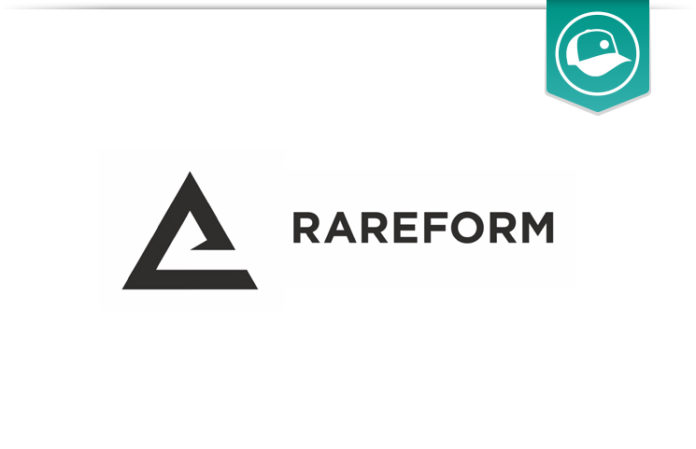 Have you ever wondered what happens to old billboards after they've been torn down? Rareform turns old billboard vinyl into bags and backpacks. Here's our Rareform review.
What Is Rareform?
Rareform is a bag and backpack company that makes its products from repurposed billboard vinyl.
Have you ever walked past a billboard and wondered what happened to the old vinyl once the billboard is ripped down? Typically, that vinyl just gets tossed out. Rareform, however, decided there was a better solution: they repurpose the vinyl into bags and backpacks.
That means every single one of their products is a one-of-a-kind piece. Two backpacks might be made from the same billboard, but no two backpacks are alike.
Today, Rareform sells duffle bags, backpacks, surfbags, and wallets online through its official website at Rareform.com.
How Does Rareform Make Its Bags?
Most Rareform products are manufactured in California. The company has partnered with billboard company Lamar. The company claims that it gets "all kinds of vinyl" from the company.
Each piece of vinyl comes with its own unique wear and tear patterns, its own story, and its own design.
Rareform will take billboard vinyl, wash and hand cut the pieces, then stitch them together to make a unique bag.
As the company explains, "We like to think each one of our bags has a soulmate out there somewhere."
Lamar Advertising Company is the world's largest outdoor advertiser. Rareform has partnered with Lamar and other partners. These billboard companies were reportedly looking for an easy way to repurpose billboards, and Rareform was one option.
Rareform doesn't just weave the old vinyl into bags and wallets. Instead, the company stitches the vinyl onto existing high-quality bags and wallets.
So you don't get a flimsy backpack made entirely of vinyl: you get a backpack or wallet with unique vinyl stitching on the outside, with the same high-quality build on the inside.
Rareform Products
The Rareform website currently sells dozens of products across a number of different categories. In addition to backpacks and surf bags, the company sells iPhone cases, wallet covers, and other unique products.
Backpacks
Rareform is best-known for its backpacks. The backpacks come in multiple varieties, but they all promise the same thing: they claim to have a spacious interior with multiple pockets along with unique vinyl stitched onto the outside.
Ace Backpack: $82 USD
Rio Backpack: $70
Summit Backpack: $88
Classic Backpack: $68
Brooklyn Backpack: $112
Manhattan Messenger: $120
Duffle Bags
Rareform describes its duffle bags as "durable and light" and claims they're "carefully constructed to handle everything from a small day trip to an adventure abroad". The bags have unique waterproof billboard exteriors and a spacious interior.
Light Duffle: $48
Weekender Duffle: $58
Union Duffle: $112
Wallets
Rareform's wallets claim to strike "the ideal balance between being functional and being board". The vinyl material is featured on the exterior of the wallet.
Bi-Fold Wallet: $32
Card Holder: $24
Pouch Wallet: $28
Travel Passport: $38
Pencil Case: $22
Sleeves
Rareform offers two sleeve products, including one for a tablet and another for a laptop. Both feature Rareform's unique billboard vinyl on the exterior of the case.
Laptop Sleeve: $34
iPad Sleeve: $12
Multiple sizes are available, and the price will increase for larger-sized electronics.
Totes
The Rareform tote bags are designed for a variety of purposes, including heading to the beach, going to the farmer's market, or visiting the office. They promise to provide the ultimate comfort, versatility, and protection.
Basic Tote: $38
Classic Tote: $78
Bike Bags
Want a uniquely-designed bag that fits onto your bike? Need to sleekly carry around tools, your keys, or your wallet in a secure, under-seat bag? Rareform's bike bags are specifically designed for that purpose.
Palomar: $34
Gibraltar: $42
Hamilton: $42
Board Bags
Shortboard Bag: $88
Retro/Fish Bag: $88
Longboard Bag: $110]
SUP Daybag: $229
Change Mat: $38
SUP Blade Cover: $34
SUP Paddle Bag: $49
With each of the bags listed above, you can choose your size. So whether you have a longer board or a shorter board, Rareform should have a bag that's the right size for you.
iPhone Cases
Rareform offers a lineup of iPhone cases that feature vinyl billboard material on the outside face. Here's how pricing breaks down:
Snap Case: $28
Wallet Case: $28
Magnetic Folio: $28
Elastic Folio: $28
The Sleeve: $28
Cases are available for the iPhone 6 and 6S as well as the iPhone 6 and 6S Plus.
Each category lets you choose from multiple designs. Yes, each Rareform product is unique, although you can view your bag online before you order. The company also has a "sale" section on its official website where you can view discounts on certain Rareform items.
Free shipping is available on all orders over $75.
Rareform Summary
Rareform was founded in 2013 by two brothers, Alec and Aric.
You can contact the company by email at info@rareform.com or by phone at (805) 419-3507.
The company manufactures "almost all" of its products in California, while the remaining products are manufactured in China.
You can browse through the company's current selection of products by visiting Rareform.com today.
If you're sick and tired of walking around with laptop sleeves, backpacks, surf bags, and bike bags that look like everyone else's stuff, then Rareform may be the right choice for you. Each product features a unique design handcrafted from repurposed billboard vinyl.
You won't find anything else like it on the internet.