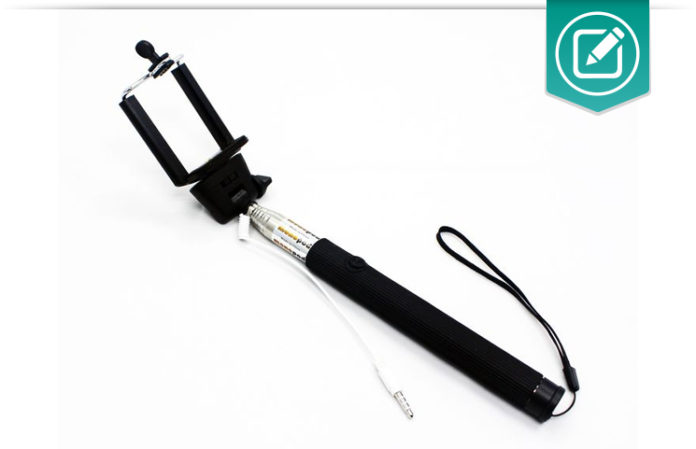 Selfie sticks provide their users with an easy and convenient way to take photos of themselves, all without having to purchase expensive equipment or accessories.
However, selfie sticks do have their share of limitations too. For instance, selfie sticks are not able to be attached to flat surfaces, and there have been numerous instances of serious accidents being caused from their use by inattentive customers.
Due to the disadvantages of selfie sticks, there have been a number of alternative products released to the market that get the job done just as well, along with a raft of additional features and advantages.
One such product is the Selfie Stick It, which is produced by the company All Star. This device allows one to attach their camera or cell phone to a flat surface, which can make it safer for the user to operate.
What Is Selfie Stick It?
The Selfie Stick It consists of an adhesive pad and holder all in one. The device was made so that its users can attach their phones to virtually any surface, and also works with other electronic devices.
Selfie Stick It Benefits
Bluetooth remote
Fits any size phone
No bulky sticks or devices
Take photos, videos, and more
There are only three steps that one needs to take in order to get started with the Selfie Stick It. The device slips onto the phone, and then one is directed to stick it directly to their desired surface. Finally, the user is then able to use the included Bluetooth remote to take their desired photos and video.
For a limited time, shoppers can get a 2 for 1 deal when they purchase through the company's promotional web page or via phone. The total price is $19.99, which does not include the associated shipping and delivery charges.
There are three colors that the device comes in: pink, blue, and white. This means there is something for every desired color combination.
Selfie Stick It Summary
The Selfie Stick It is an emerging competitor against the traditional selfie stick. The product's inexpensive price point and ease of operation could be seen as significant advantages over its competitors, which may lead some consumers to choose the Selfie Stick It over other products.
If one is interested in the product's application and ease of use, there are a number of instructional videos and pictures that can be found on the company's website.