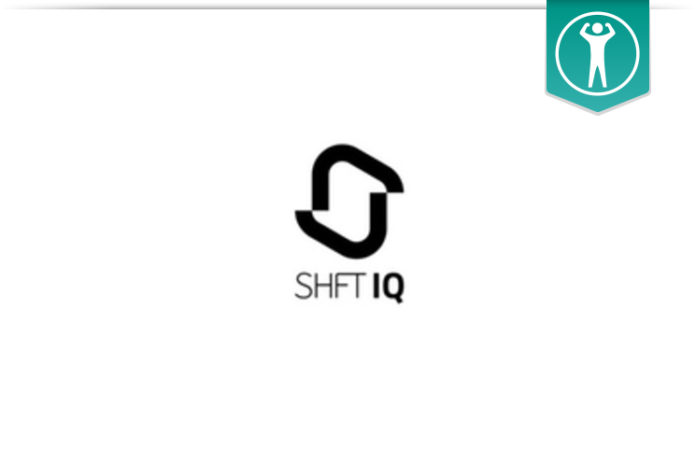 SHFT IQ is the world's first virtual running coach built with artificial intelligence.
Here's our SHFT IQ review.
What Is SHFT IQ?
SHFT IQ is a virtual running coach launched online through Kickstarter. At the time of writing, SHFT IQ had achieved 120% of its $50,000 fundraising goal. The product is made by a Boston, Massachusetts-based company named SHFT.
SHFT IQ promises to track and analyze your full body running style and statistics using one smart device. Described as an "intelligent pod", the device translates your running data into simple, actionable advice and real-time coaching instructions.
You can listen to your virtual coach, get instructions tailored for you, and improve your performance with every run.
Priced at around $80 per device on Kickstarter, SHFT IQ is prepared to start delivering units in September 2017. The final retail price will be $109.
SHFT IQ was made by a group of passionate runners. They started creating SHFT in 2014. Last year, they launched a two-pod solution.
This year, they've narrowed the system down to one pod (that's the difference between SHFT and SHFT IQ). You can place the pod on your shoe to track movement, or attach it to your chest using a chest strap.
How To Use SHFT IQ
SHFT IQ is easy to use. Here are the four steps needed to get started:
Step 1) Download the app (available for free for iOS or Android)
Step 2) Connect your pod to the app
Step 3) Start running
Step 4) Get personal, real-time coaching as you run
SHFT IQ Features
SHFT IQ comes with all of the following features:
Real-time coaching (measures your running style and gives you real-time feedback, as well as a coach report after each run)
Complete run stats after each run
Check-ups between runs to make sure you keep your motivation going
Fingerprint graph, letting you compare your running statistics over time
Lightweight measuring hardware with award-winning design
Bluetooth connectivity
How Does SHFT IQ Work?
What makes SHFT IQ smart? How does the device track your run and improve your running style? The device claims to measure "many of your body movements" using Intel's Curie module and its built-in neural networks.
Data is sent to the app from the pod via Bluetooth as you run. Then, SHFT IQ gives you real-time verbal instructions for a more efficient running style.
Overall, SHFT IQ promises to make you a better runner while also reducing your risk of injury.
The first time you use SHFT IQ, you'll be asked to do a screening run. During this run, SHFT IQ will establish the runner's baseline running technique. Based on this data, the coach will choose the first training focus.
The AI coach picks your focus based on the metric that has the biggest potential for improvement.
You'll typically start with metric that are easy to understand – like step frequency or landing position.
All you really need to do is start running, then listen to the coach. The app is free to download for iOS and Android.
SHFT IQ Metrics
What will SHFT IQ track? How will it measurably improve your running style and reduce your risk of injury? Here are the 9 metrics tracked by SHFT IQ:
Step Length: Combine your step length with your steps per minute to define your running pace.
Landing Position: This is a measurement of your foot's position when it first contacts the ground.
Time in Air: How long your foot spends above the ground.
G-Landing: The force of impact at your initial contact with the ground.
Pace: How fast you're going.
Toe-Off Angle: The angle between your foot and the ground, right before you leave the ground.
Ground Contact Time: The time your foot remains on the ground during your stride.
Landing Angle: The angle between your foot and the ground when you initially contact the ground.
Steps Per Minute: The number of steps you take per minute while running.
SHFT IQ Tech Specs
Neural Network/AI hardware
6 hours of running
Quark SE SoC
LED
Bluetooth 4.1
Built-in battery (rechargeable)
6-axis accelerometer and gyrometer
Based on Sigma X-Ray and powered by Intel Curie
Bosch accelerometer, gyroscope, and magnetometer
To create the pod, the makers of SHFT IQ teamed up with a Swedish company called HOWL. That company is described as "a leading industrial design agency in Sweden". Their goal was to create a pod that was more than just functional – it was also fashionable.
As a testament to the pod's design, it won a Red Dot Award in 2016.
Who Makes SHFT IQ?
SHFT IQ was made by a company called SHFT. That company describes itself as a team of professors, doctors, PhDs, professional running coaches, elite runners, sports scientists, mathematicians, data scientists, and developers.
The company launched SHFT IQ on Kickstarter in March 2017. By September, they plan to deliver SHFT IQ to backers worldwide.
SHFT is based in Boston, Massachusetts. You can find the company online.
SHFT IQ Pricing
SHFT IQ is priced at the following rates through its Kickstarter page:
1 Unit: $79 US
2 Units: $115
VIP Package (1 Unit + Coaching Session + T-shirt): $249
5 Units: $295
The estimated shipping date for all Kickstarter purchases is September 2017. Shipping is available anywhere in the world.
The final retail price will be $109. During the early days of the Kickstarter campaign, SHFT IQ was priced as little as $59 for the super early bird deals.
However, those deals have all sold out.
Stay tuned for more information about SHFT IQ as it gets closer to launch!