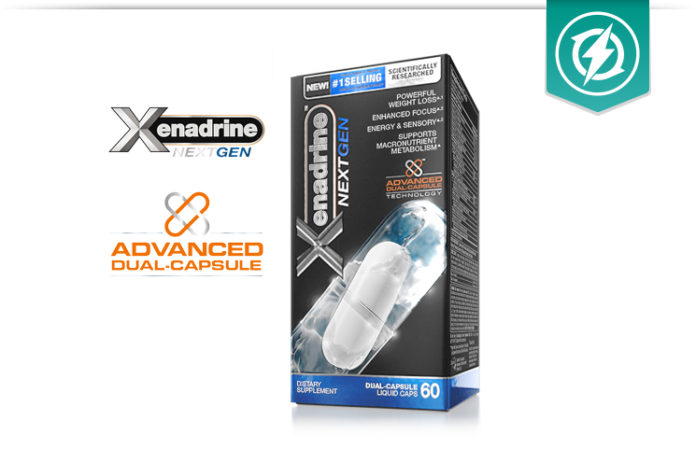 Those who are interested in searching for the next best weight loss supplement will want to consider trying Xenadrine NextGen.
By utilizing an innovative dual core capsule this supplement works quickly within the blood stream to enhance metabolism levels without sacrificing energy levels or focus. Please read below to learn more about this soon to be released weight loss supplement.
What Is Xenadrine NextGen?
The newest weight loss pill available from Xenadrine works to accelerate metabolism levels promoting faster weight loss and more effective fat burn. The best part about Xenadrine NextGen is that it offers aggressive weight loss support without sacrificing energy levels or mental focus.
Formulated to support a healthy diet and exercise program helping men and women lose weight more quickly and see the results they have been working towards faster.
How Does Xenadrine NextGen Work?
Featuring dual core capsule technology Xenadrine NextGen absorbs into the bloodstream quickly offering faster results than more traditional powder capsules and liquid gels. Men and women simply take one to four capsules per day for optimum results.
Since this supplement is so strong it is important to start with one capsule to test the body's response before increasing dosage. Once one capsule seems to work without causing jitteriness users can increase their daily dosage to two capsules taken twice daily before meals.
Xenadrine NextGen will work best if taken for a minimum of sixty consecutive days with a low calorie diet and regular exercise plan.
For additional weight loss success Xenadrine NextGen offers a twenty-one day starter plan which will help guide men and women through diet plans and exercise routines which will help accelerate their weight loss results. The starter plan takes as little as thirty minutes of exercise daily which virtually anyone can abide to.
Xenadrine NextGen Ingredients
What makes this supplement so effective is the power packed ingredient profile.
Nutmeg Seed:
The oils from nutmeg seeds contain a chemical called myristicin which has psychoactive properties helping boost mood and focus while dieting.
Euphoria Longana:
Commonly consumed throughout Asia the longan fruit helps support nerve function and health as well as an antidepressant.
When eaten regularly longan can help lower the risk of heart disease, stroke, and even cancer. Longan is added to Xenadrine NextGen to help boost energy while enhancing overall health and wellness.
Tacrine:
Commonly added to work out supplements to help enhance focus, concentration, and energy levels. This ingredient does not cause jitters and even helps enhance motivation which is great for people working to lose weight.
MCT Oil:
Medium chain triglycerides which are often sourced from coconut oil and support the body in a variety of health boosting ways. MCT Oil has been gaining in popularity for its ability to enhance cognitive function while promoting mental clarity.
Rhodiola Extract:
Rhodiola is a Scandinavian herb that has been used as part of Chinese Traditional medicine for centuries to help men and women cope with stress by enhancing their mental function and ability to cope with stressful situations.
CLA:
CLA is a naturally occurring fatty acid that helps support weight loss efforts making fat easier to burn without losing lean muscle mass in the process.
Canephora Robusta:
Green coffee beans contain an acid believed to support how the body metabolizes sugars and fats helping improve weight loss success.
Xenadrine NextGen Pricing
Not yet available for purchase, pricing details are not available. Once available, consumers should be able to purchase Xenadrine NextGen through Rite Aid, Amazon, Muscle and Strength, and Bodybuilding.com.
Consumers can go ahead and sign up for the Xenadrine E-newsletter where they will receive product updates, discounts, and offers for free merchandise.
Should You Use Xenadrine NextGen?
People who feel like they have tried it all and are still struggling to lose weight may want to consider trying the newest product available called Xenadrine Next gen.
With simple to take capsules users can enjoy the benefits and see the results when combined with a low calorie diet and exercise. Further information is available online at xenadrine.com.