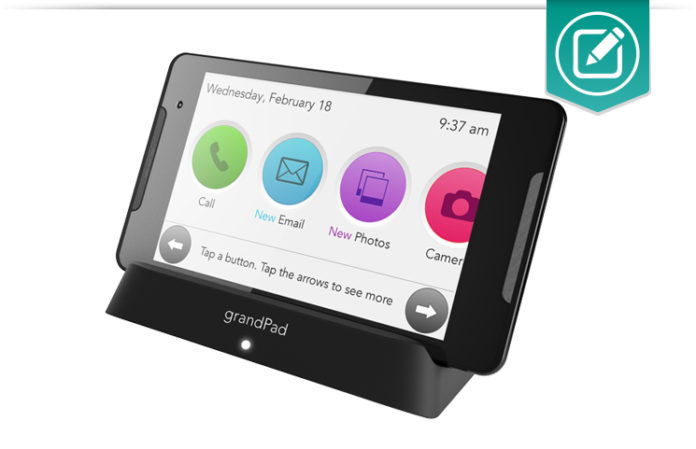 Many people are surprised that they'd see the day when their parents and even grandparents are using social media. The growth of social networks such as Facebook has closed the degree of separation between families and communities, thus allowing for a faster and more cohesive communication between groups of people.
However, although Facebook and other social platforms may be easier for the average-aged computer user to access and use, many people who find themselves in the elder years may experience frustration at their inability to use their most basic of functions.
The inability or the most vulnerable of family members to reach out to their family members on social media could aggravate their feelings of loneliness and isolation further, thus making tools such as Facebook more of a curse than a blessing.
However, there is some good news: platforms such as the GrandPad have been recently introduced to allow senior members of the family connect with their social circles quicker and easier before. Marketed as a replacement to mainstream social networks such as Facebook and Twitter, the GrandPad could be solution that frustrated seniors have been looking for.
What Is GrandPad?
GrandPad is a platform that was built specifically for seniors that unites the entire family through a secure private network. This means that unlike the public nature of other sites, the GrandPad could be considered to be a private community reserved only for members of the family and close friends.
The GrandPad is both a social network and specially-designed tablet designed for seniors.
The GrandPad features an extremely simple design with the following features:
Just tap a picture to make a call
Send and receive emails
View family photos and videos
Take and share pictures
Weather for the user and their family
Favorite songs a tap away
Fun single and multiplayer games
The design of the GrandPad tablet puts an emphasis on simplicity over a frivolous amount of features. Many of the menus are designed to be intuitive and easy to use, with the majority of applications being accessed with just one or two clicks.
One can easily order their GrandPad from the company's website, which currently supports major credit card brands and internet banking as their primary methods of payment.
GrandPad Product Details
There are a number of accessories and other bonus that come with the GrandPad, including a companion application that other family members can use to keep in contact with the main user of the tablet.
There are also physical add ons that one can use with the tablet to make it more ergonomic to handle and reduce stress and fatigue on the user's hands.
Below are the pricing plans that consumers can choose from for the GrandPad:
Annual plan: $49 per month billed annually
Monthly plan: $75 per month
If shoppers choose the annual plan, one saves approximately $200 per year, thus making it a cost effective solution for people who want to use the GrandPad.
GrandPad Summary
GrandPad could be the solution that families have been looking for if they are in the market for something that can help them keep in touch with their older family members.
The tablet's intuitive user interface makes it simple for anyone to operate, with most apps being accessed within a two clicks.
More details as well as the product's disclosure statement can be read on the company's website.
As there is a discounted price on offer by the company, interested users should take advantage of the low price while they still can, as deals such as these are known to increase without warning.