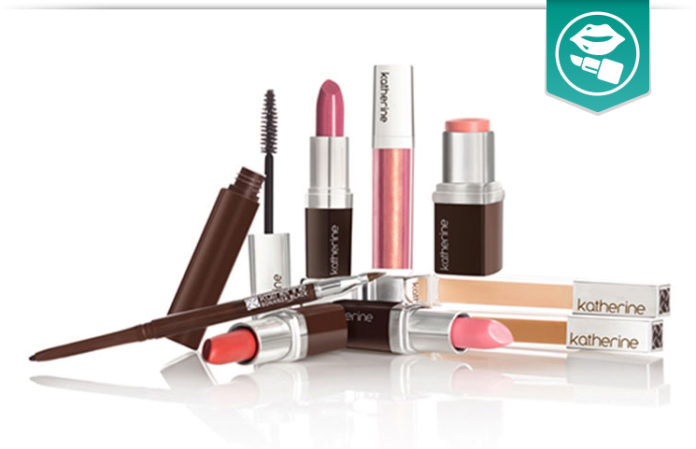 Katherine Cosmetics is a makeup brand that develops formulas that are safe for your complexion, without all the toxic chemicals that other companies include. There are new formulas available frequently, keeping the inventory and selection fresh.
What Is Katherine Cosmetics?
Finding the right skincare products is difficult, but you know to expect a little adjustment time for your skin. However, when you choose cosmetics, your expectation is a little different. You want to make sure that your skin reacts positively, and that you have a selection of colors and textures to choose from.
While you may be able to find variety with most companies, the chemical composition of their formulas leave much to be desired. That's when Katherine Cosmetics comes in.
Katherine Cosmetics centers around the belief that all girls should be able to experience confident and beauty at all times, so they create formulas that support that selection. You won't find any unhealthy ingredients, and nothing is ever tested on animals.
The company started as just a simple passion for people and makeup, but Katherine soon developed it into a brand that helps girls learn about what makes them beautiful, without toxins.
Katherine has been in the makeup business for three decades, and has many products that have been endorsed for awards. These remedies help you to feel confident in your appearance, and soothed that no one was injured in the process of making it.
If you want to turn something you love into something that is good for you and others, Katherine Cosmetics has something for you.
Katherine Cosmetics Products
Katherine Cosmetics offers a wide array of products that help you create the beautiful accents on your face. You can choose from makeup for your:
The company is constantly developing new option for their consumers, so read on below to find out more information regarding some of the latest additions.
Brow Solution
Brow Solution is one of the most recent additions to the Katherine Cosmetics line of products. This solution is a brow pencil, which gives you everything you need to have amazing eyebrows.
It is retractable, which means you can adjust it as you use the pencil, providing a slim line for ultimate precision. If you need to tame your brows, you can even use the built-in brush to shape them properly.
There's a few components that you will need to use properly to get the effect that you want. First, you will need to use brush to comb the hairs of your eyebrows in an upward motion, which creates a natural arch.
Then, you will use the retractable pencil to line up your brow, going from the inner to outer corners. With short strokes, you can recreate the appearance of the natural hairs.
You can purchase the Brow Solution for $26.00. Choose from either a taupe hue called The Emily, or a medium brown shade called The Sybil.
Makeup Brush Collection
The Makeup Brush Collection equips you with ten of the common brushes that you need to get there right look every time. You'll be able to create the right motif for your eyeshadows, while accenting your cheekbones with the perfect contour or blush.
While the website doesn't state the specific types of brushes that are offered, you will be getting the whole set in a pearl white case for $65.00. However, Katherine Cosmetics states that the actual value is $200.
KatherineGirl Fragrance
KatherineGirl Fragrance is available in time for the upcoming Mother's Day, giving you the chance to give your mom the gift of a perfume that exudes her personality. If your mother is a positive, strong, and powerful woman who exudes passion, that's exactly who the fragrance is made for.
The fragrance is reminiscent of petrichor and the cleanliness of grapefruit, helping her to maintain her confidence in everything she does. To enhance the aroma, white florals provide a delicate relief.
You can purchase this product as a gift or for yourself for $42.00. Right now, this purchase qualifies you for a free lipstick from now until May 14th. However, fragrances require an additional $5.00 flat-rate shipping fee on every order.
Katherine Cosmetics Subscribe & Save
When you use cosmetic with this makeup brand, some of the products come with the option to enter a subscription. The subscription sends you a new shipment of the product that you choose every 30, 60, or 90 days, depending on your preference.
Unlike other subscriptions, there's no discount available for the products. The main savings appears to be in the way that you don't have to submit a new order when you run low on your favorite items.
Contacting Katherine Cosmetics
With so many different products from Katherine Cosmetics, you probably want a little more information about the brand and their formulas before you commit to them. There is no phone number to directly speak with the customer service team, but you can fill out the online form.
For a more direct approach, you can send general questions to info@katherinecosmetics.com.
Katherine Cosmetics Summary
Katherine Cosmetics appears to be for younger women, though consumers of any age can use these products. With plenty of bold and subtle colors, it's all about choosing the colors that you prefer. You don't need to follow a certain skincare regimen to make any of the makeup look good.
However, if you have a desire to use remedies that are non-irritating and that are never tested on an animal, Katherine Cosmetics has you covered.