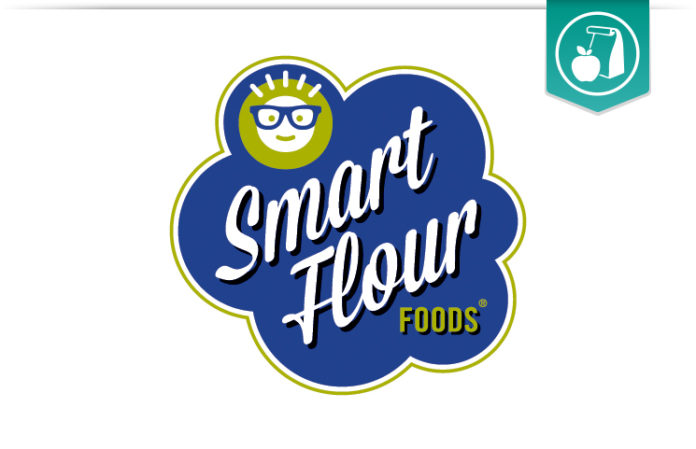 Smart Flour Foods (or simply "Smart Flour" for short) is a line of gluten-free pizza crusts and gluten-free frozen pizzas made using flower from ancient grains.
Here's our Smart Flour review.
What Is Smart Flour Foods?
Smart Flour uses gluten-free ancient grains like sorghum, amaranth, and teff to make pizza dough and frozen pizza products. There's a wide variety of products, which includes one bag of 2 ready-made 9" pizza crusts that can be used as a base of a homemade pizza as well as both personal and family-size frozen pizzas made with gluten-free crust.
Frozen pizza flavors, available in both personal and family-size, include:
Uncured Pepperoni
Classic Cheese
Garden Margherita
Personal-size pizzas also include Chicken Sausage and Tuscan-Inspired Two Meat flavors. An Italian Sausage flavor is also available, exclusively in family-size.
Smart Flour also provides wholesale products to restaurants in the form of gluten-free pizza crusts, hamburger buns, and pancake and waffle mixes.
Smart Flour Foods Features
Smart Flour's ancient grains are used to make pizza dough that is gluten-free. This is accomplished due to the fact that such grains are naturally without wheat gluten, owing to the fact that these particular grains have not been widely cross-bred to produce modern strains in the same way wheat has. This is where the "ancient grains" moniker comes from.
Additional benefits of the ancient grains used in Smart Flour is that they are richer in vitamins and minerals. Teff is a natural source of calcium, amaranth is high in protein, amino acids, and is a good source of calcium, iron, potassium, phosphorus, and vitamins A and C, and sorghum is rich in insoluble fiber, which has antioxidant properties.
Who Makes Smart Flour Foods?
Smart Flour has its roots in 2005 when baker Georgia Hutton attempted to aid one of her friends suffering from celiac disease by creating a better gluten-free flour blend. This friend approached her physician, Erika Leakey, with the gluten-free flour recipe; together Hutton and Leakey founded Gluten Free Kneads and began marketing the product to restaurants.
In 2011, tech executive Charlie Pace, after discovering the company's products were a delicious way for him to enjoy pizza while accommodating his gluten intolerance, acquired Gluten Free Kneads and renamed it Smart Flour, expanding the company's offerings to prepared retail food products.
Smart Flour is based in Austin, Texas.
Smart Flour Foods Ingredients
Smart Flour products all contain crusts baked with ancient grains flour consisting of sorghum, amaranth, and teff. Additional ingredients include spices such as onion powder, garlic powder, and sea salt.
Depending on the particular flavor of frozen pizza, Smart Flour ingredients can include:
Mozzarella and provolone cheese blends
Tomato puree
Uncured pepperoni
Fresh Roma tomatoes
Chicken sausage
Genoa salami
Pepperoncini
Italian sausage
Smart Flour Foods Pricing
Smart Flour products are carried in select stores, primarily in the southern US – the site does not list retail pricing, but does offer a retail store locator (there were none in our area).
You can also order Smart Flour frozen pizzas, pizza crusts, and hamburger buns by the case from Amazon, though these products are high-volume and high-price, meant to be sold to wholesalers.
Prices are roughly $70 to $80 per package, with typically six frozen pizzas per package. Pizza crusts come in 12 per package, while hamburger buns come in 24-packs.
This puts the price-per-unit at around $13, give or take depending on specific product, and is generally what you would pay at a retail store.
Smart Flour Foods Reviews
Smart Flour has a strong following, thanks to the fact that it markets its pizza crusts and hamburger buns to restaurants as well as sells frozen pizzas and pizza crusts to retail customers.
Pros:
Gluten-Free – The biggest draw with Smart Flour is that celiacs or anyone wishing to reduce or eliminate gluten from their diets doesn't have to give up pizza, one of the most popular foods comfort foods on the planet. Many reviewers see this as nothing short of revolutionary.
Tastes Good – Not only is Smart Flour gluten free, its products also actually taste good whether they're used as raw ingredients by restaurants or in frozen pizza form – something that's nearly unheard of in the gluten-free food community.
Cons:
Premium Pricing – Smart Flour products are going to be more expensive than products that don't require special ingredients to make them gluten-free. However, this is a price many are willing to pay in order to enjoy their favorite foods without fear.
Smart Flour Foods Summary
Smart Flour Foods is widely considered an industry leader in providing gluten-free pizza crusts that don't taste like gluey cardboard after baking them.
This is a major boon for anyone who suffers from celiac disease or feels that the amount of wheat gluten in their diet may be causing them more harm than good; Smart Flour seems to be a brand worth watching.
If you have problems digesting gluten but don't want to give up pizza, we recommend looking for a restaurant or grocery store near you that carries Smart Flour products.