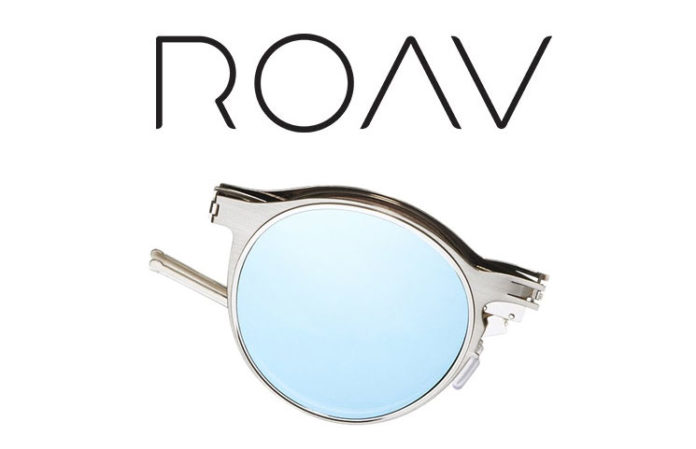 Sunglasses have been used by people since time immemorial, it is reported that Roman emperor Nero used to watch gladiators fight using emerald glasses, while in 12th century China they were used as a means of concealing one's facial expressions during court hearings.
However the designs and shapes we have come to love were only developed in the early part of the 20th century, and the first pair of cheap and affordable 'modern sunglasses' were developed by Sam Foster who sold these glasses on the beaches of Atlantic City.
The trend soon caught on because of various celebrities endorsing this fashion style and they soon became a rage amongst common folk and celebrities alike.
Along the years there were many advancements in eyewear technology and the first pair of polarized sunglasses were made in 1936 by Edwin H.
Lang who at the time was experimenting with his newly developed Polaroid technology. With all of these added features sunglasses now not only offered users with stylistic benefits but also protected them against a host of conditions like photokeratitis, snow blindness, cataracts, pterygium, and various forms of eye cancer.
What are ROAV sunglasses?
ROAV sunglasses have been designed to provide users with a vintage feel & look, but at the same time offer all of the modern day features that one has come to expect with shades.
They are made using a patent pending ' micro-screwless hinge' design which allows for the glasses to be completely folded and be placed into one's pockets or bag.
Similarly, the outer frame is constructed using scratch-resistant, ion-plated stainless steel and the screw less hinge system has been made in a way that prevents the glasses from loosening over time.
What are some of the key features of this product?
The essential features of the sunglasses include:
Ion Plated Stainless Steel Frame: allows for the product to remain new looking without any visible deterioration in product quality.
Silicone Nose Pads: provides users with added comfort and prevents sinus blockage.
Polarized Lenses: protects the user's eyes from sun glare which has been identified as a cause for many eye related issues. It also minimizes the effect of UV and IR rays and their harmful effects.
Adjustable Temple Pads: the pads are made using soft silicone which allows users to adjust them according to their comfort requirements.
Swing Hinge: it is a patent pending design which allows for the glasses to collapse into themselves making them fold into an extremely small, portable size.
Thinnest Portable Sunglasses: the unique design of the product makes them the thinnest portable sunglasses ever made.
High Quality Lenses: the lenses used have been fabricated in a way that makes them resistant to reflections, fingerprints, and scratches.
Premium Leather Pouch: the glasses come with a handcrafted carry case which is minimalistic in its design yet serves its purpose efficiently. It is made using 100% vegetable tanned leather.
Insanely Thin: the glasses clock in at a staggering 8.5mm when completely folded which is a fair bit thinner than the highly popular 'Folding Wayfarers' which come in at 30.55 mm when completely folded.
Various Style Options To Choose From
There are a host of stylistic options that one may choose from when making a purchase, these options include:
FF Round: these glasses have been inspired by the counterculture of the 1960's and have a Jimi Hendrix vibe to them. They come in two variants including:
Brushed Gold Frame with Brown Lenses
Matte Gunmetal Frame with Grapefruit Lenses
FF Aviator: they feature the classic teardrop aviator design which has been immensely popular for over half a century. The variants in this category include:
Matte Gunmetal Frame with G15 Lenses
Brushed Silver Frame with Egyptian Blue Mirror Lenses.
FF Square: these are a modern interpretation of the classic square silhouettes. The options in this category include:
Brushed Gold Frame with Aquamarine Lenses
Matte Gunmetal Frame with Graphite Flash Lenses.
Purchasing ROAV
The aforementioned sunglasses have been crowdfunded using a Kickstarter campaign which offers early pledgers heavy discounts and various offer deals.
There are many offers available on the official page, some of which include:
Pledges of $99 or more: this offer includes 1` pair of glasses along with a leather pouch. The items are shipped free of cost of to the EU, Canada, Great Britain, Australia, New Zealand Japan. For other countries an additional cost of $15.00 applies.
Pledges of $195 or more: offer includes 2 pair of glasses with leather pouches and 2 microfiber cloths.
Pledges of $388 or more: offer includes 4 pair of glasses along with leather pouches and 4 microfiber cloths.