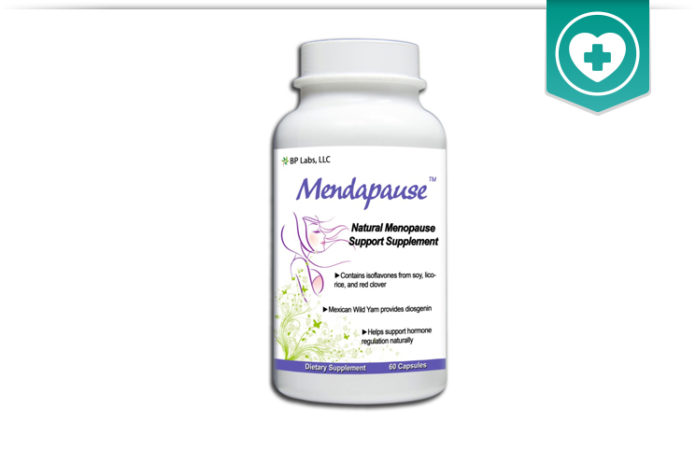 Mendapause Natural Menopause Support is a brand that produces topical and ingestible formulas to reduce the severe symptoms of menopause. The treatments are easy to include in everyday routines, and can be combined for the best results.
What Is Mendapause?
Getting older involves a lot of changes in the way the body works, which is predominantly due to hormones. In women, the hormonal issues are due to menopause, when a woman transitions into a time that is free of menstruation, though the body takes some time to adjust.
With these changes, women can become uncomfortable with all the side effects. Mendapause helps to make the transition easier.
Mendapause Natural Menopause Support offers multiple formulas to handle different aspects of the change, catering to hot flashes and more to make this time less frustrating.
Every woman goes through menopause at some point, but that doesn't mean that it's necessary to deal with the hot flashes and mood swings that come along with it. The natural chemicals and other ingredients from Mendapause can help with the transition, without needing to add prescription medications.
How Does Mendapause Work?
The reason that the Mendapause formulas are so impressively effective is due to the ingredients included. Those ingredients are:
Phytoestrogens, which improve cognitive function and manage hot flashes
Soy Isoflavones, which improve the defense against toxins that can worsen symptoms
Licorice Extract, which has a high amount of soy isoflavones
Red Clover Extract, which also has plenty of isoflavones
Sage Extract, to help reduce perspiration
False Unicorn, which was previously used to improve the discomfort of many conditions relating to gynecological diseases
Chaste (Vitex) Berry, which helps to reduce prolactin in the body
Wild Yam, which has certain chemicals that stimulate progesterone in the body
Red Raspberry, to balance out the effects of hormone-increasing ingredients
Black Cohosh, to promote better mental health
Dong Quai, to enhance the libido, which normally suffers during menopause
Aloe Vera, to promote moisture in skin
Coconut oil, for better absorption of the cream
Cinnamon, which gives the cream it's aroma
Evening Primrose Oil, offering omega-3's
With these ingredients, it's easy to manage menopausal symptoms without taking medication that can mess with other issues in the body. However, the blend may cause gas in some situations, which can be relieved with any medication for such an issue.
Using Mendapause
The use of the Mendapause remedies will depend on which one is ordered. The cream can be used on women who are currently in the middle of menopause, or that have yet to go through it, though the supplement should be restricted to women who are presently in the throes of menopause.
In general, the cream can be applied to multiple areas of the body once or twice a day to motivate progesterone production. Women who are menstruating need to use it on days 12 through 26 of their cycle. For women that don't menstruate still, the cream should just be used for 25 days during the month.
For the supplement to work, consumers will need to take two capsules a day.
Purchasing Mendapause
The Mendapause remedy, as stated above, is available as both a topical remedy or the supplement, so the price will depend on which one is purchased. The supplement is recently available for $17.67 for each bottle, while the cream for progesterone levels is offered for $16.86.
Both remedies offer enough of the formula to last for an entire month. However, if consumers are dissatisfied with the performance, they have up to 60 days to initiate a return for a complete refund.
Mendapause Contacts
Menopause can be frustrating, and there's nothing worse than being uninformed about a potentially helpful remedy. To make sure that consumers understand the way that the remedy can work for them, the customer service team is available by phone or email.
Call 1-888-406-6499, and the team will be able to be reached from 9:00am to 5:00pm EST on weekdays. However, if the new user needs to reach the team outside of those hours, they can send a message to support@bioprosper.com instead.
Mendapause Conclusion
Mendapause Natural Menopause Support provides many solutions that older women will be eternally grateful for the relief and even prevention of night sweats or cold spells.
The remedies cater to the convenience of the consumer, taking minimal time to change from good to bad. There's no need to go through discomfort, just because of being a woman. Instead, turn to Mendapause to be the change you need.