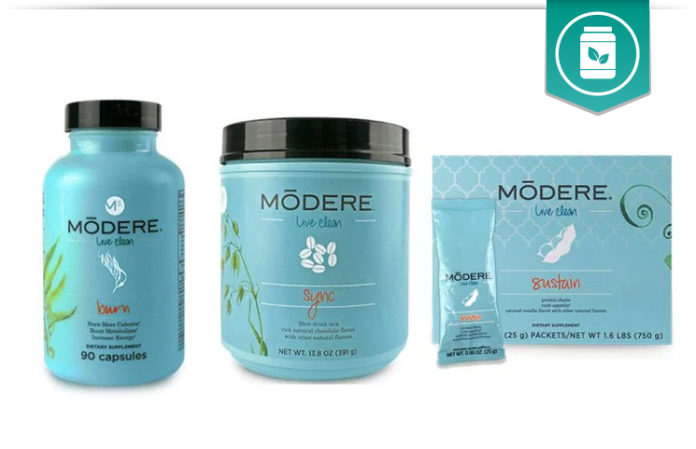 With an increasing number of people suffering from obesity in the United States, more and more Americans try to change their lifestyle by managing their weight and getting into exercise.
There are a lot of dietary regimens being promoted on the internet and in magazines, all promising rapid and significant results. However, these plans are often very radical, difficult to follow, and may represent some health risks for certain individuals.
A study has shown that the average American will start dieting four times a year and fail every single time due to the drastic changes imposed by these so-called miraculous weight loss solutions.
These programs are difficult to follow because they can't always be adapted to a busy work schedule and become more of a disrupting matter rather than a healthy remedy.
Teaching people wholesome habits gradually and progressively integrating them into their routine is a lot less shocking and has more lasting effects compared to drastic dieting.
In addition, following a balanced dietary regimen based on healthy foods, good nutrition, and drinking a lot of water will help reduce fat and sugar intake without having to completely cut out some foods or risking harmful side effects such as dizziness caused by extreme diets such as juicing.
Modere is a company looking to provide their customers with powerful new alternatives to mainstream care products.
Supporting health, self-care, wellness, and wholesome lifestyles with revolutionary and safe products, Modere develops, distributes and promotes potent and efficient creams, supplements, and programs for people looking to change their lifestyle for the better at an affordable price.
What Is Modere M3 Live Clean System?
Modere M3 Live Clean Body Weight Management System is a program established in order to help people transform their habits in a way that will provide them with lasting and significant results.
The Clean Body System has the goal of helping people manage their weight safely and live a healthier lifestyle by changing the way they eat and being more active without shaking things up too much.
Inspired by the Mediterranean lifestyle, M3 Live Clean Body Management is not only an accessible program, it's also highly effective.
Modere M3 Live Clean System Benefits
The Mediterranean lifestyle often reminds people of the sun, beaches, and olive oil, all of which are enjoyable and wholesome features.
Additionally, when you think about the Mediterranean Sea, you also often think about the Dolce Vita, the Italian way of life: pasta, gelato, and small goods.
However, these things are rarely associated with weight loss as they contain sugar, cream, and fats.
Nevertheless, studies have shown that the way people live in the Mediterranean regions has a multitude of health benefits and promotes a healthy, and robust body as well as a resistant immune system.
A Mediterranean dietary regimen includes not only fresh vegetables and fruits such as spinach, eggplant, and artichokes but also nuts, seeds, olive oil, herbs, spices, and red meat.
This lifestyle contains close to no processed foods and is essentially based on all natural and organic products which support healthy weight loss without causing painful cravings.
In addition, this dietary regimen is high in good protein and provides high levels of energy. Furthermore, the southern European way of living has been proven to improve heart health and reduce the risk of developing diabetes.
How Does Modere M3 Live Clean System Work?
The M3 Pledge is Modere's first weight loss system launched a little over a year ago.
This pledge has been developed around the Mediterranean lifestyle in order to promote a healthy, safe, and efficient weight management system through clean living and clean eating.
Modere based this weight management method around the southern European dietary regimen due to the fact that it has been proven that people following that diet lose 52% more fat than people on more standard weight-loss programs.
Modere initiated the M3 Pledge in order to help people create and maintain healthy habits that would not only help them efficiently lose weight but also sustain a wholesome and balanced diet contributing to increasing overall health.
Modere M3 Live Clean Body Weight Management System offers a balanced eating plan by effectuating very simple changes to participant's usual way of cooking.
When participating in the Modere M3 Pledge it is encouraged to eat fruits, nuts, healthy fats and lean proteins.
Reducing calorie intake will help lose weight, however, contrary to common belief it is not necessary to limit meals to low-fat foods as it has been demonstrated through several studies that people following a low-calorie Mediterranean diet lose more weight than individuals focusing on low-fats.
The Modere M3 Weight Management System is not only centered on helping participants maintain a healthy figure in a safe and considerate manner but also puts value in cutting down the amount of unnecessary and pricey supplements participants have to take.
The Modere M3 Live Clean System is supported by only three essential products which are easily integrated into the effective weight-loss program.
Among the M3 Pledge key products formulated by Modere is a morning thermogenic fat burning supplement which supports mobilizing fat into energy promoting fat cell breakdown and significant weight loss.
Modere then provides a protein shake to help boost energy levels, provide the body with essential nutrients and reduce cravings. Participants finish the day with an evening fiber supplement which promotes healthy digestion.
One of the most attractive characteristics of the Modere M3 Live Clean System is that it doesn't put any strong emphasis on fitness and there is no pressure for participants to wake up daily at dawn in order to get some exercise in.
However, the M3 Pledge does encourage people to move more and be more active in general by making their goal to do at least 7,500 steps a day.
By being more active the body processes food in a healthier manner and supports maintaining vigorous muscles which remain robust for longer..
Purchasing Modere M3 Live Clean System
The M3 Body System can be purchased on the Modere's website for a discounted price of $139.99 USD. The program comes with clear instructions, the three key products, and bonus elements.
If you are interested in trying an innovative, safe, healthy, and efficient weight management diet, Modere M3 Live Clean System is the ideal solution for you.