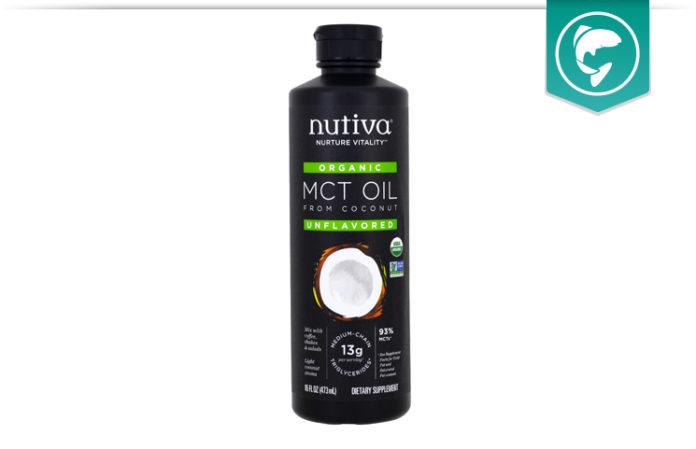 Maintaining a healthy metabolism is a great way to manage weight and cholesterol. Coconut oil has recently been shown to help with supporting healthy metabolism, and has other health benefits also. When some of the fatty parts of the oil are removed, it becomes a liquid that is great for natural energy and weight management.
Today we will be discussing a product called Nutiva Organic MCT Oil. We will be reviewing this product and helping you determine if it is the right product for you.
What Is Nutiva Organic MCT Oil?
MCT Oil is a product derived from coconut oil. MCTs are the natural fatty acids that are found in coconut oil, and are the parts that can help support a healthy diet and metabolism. When coconut oil is not processed yet, it is solid at room temperature. This is because of some of the fats that it contains.
Nutiva takes organic coconut oil and removes the fats that remain solid at room temperature, leaving behind the capric and caprylic acids. This gives you a liquid product that still contains the healthy parts of the coconut oil that will help boost your energy and help with weight management and metabolism.
How Nutiva Organic MCT Oil Works
MCT oil is a great way to boost energy and can help support a healthy weight. It is perfect to add to smoothies, juice, or foods and is an easy way to support a healthy metabolism.
Other benefits of the MCT Oil include:
It is a 100% organic product; and is the only USDA Certified organic M C T oil on the market
They remove the parts of the oil that stay solid at room temperature, giving you a liquid product that is easy to add to any drink or food for a metabolism boost
Does not contain any GMO ingredients
is 93% pure M C Ts
It has a light coconut flavor
Contains 0g trans fats and 0 cholesterol
Is suitable for vegan, vegetarian, and paleo diets
Contains no additives, filler oils, or chemicals and it comes packed in a BPA Free bottle
Who Makes The MCT Oil?
The MCT Oil is made by a company called Nutiva. Nutiva makes natural health products and food items that they sell in their stores nation wide. They are revolutionizing the way that the world eats super foods, and it is their mission to provide the healthiest, cleanest food items possible.
Nutiva Organic MCT Oil Pricing
The MCT Oil is available for purchase in health food stores around the nation. To find one near you that carries this product, visit their website to search stores.
Nutiva Organic MCT Oil Summary
If you want a natural energy product that can be added to any smoothie or drink, want to try weight management with a convenient product, or just want to try something new, the MCT Oil may be the product for you to try. It can be added to just about anything for a quick energy boost and metabolism lift, and is thought to contribute to a healthy weight management plan.
For more information on how this oil can contribute to a healthy metabolism, visit their website for details.